Trumbull 4-H Open House on Nov. 14 at TCTC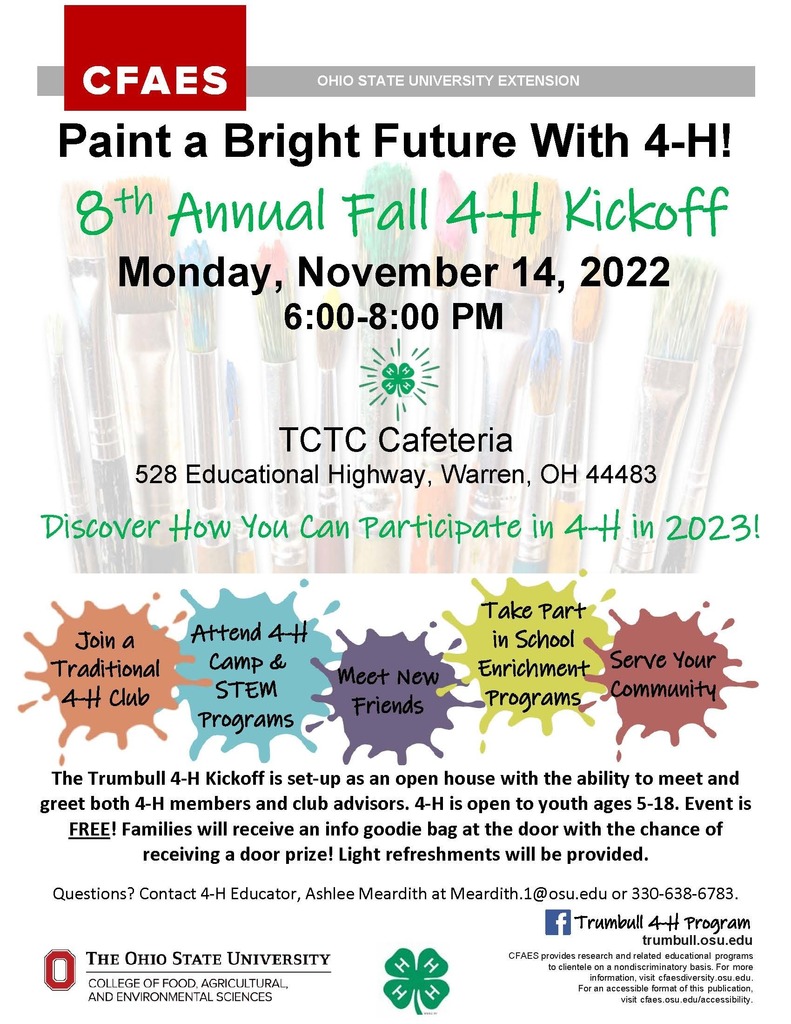 Happy Halloween 🎃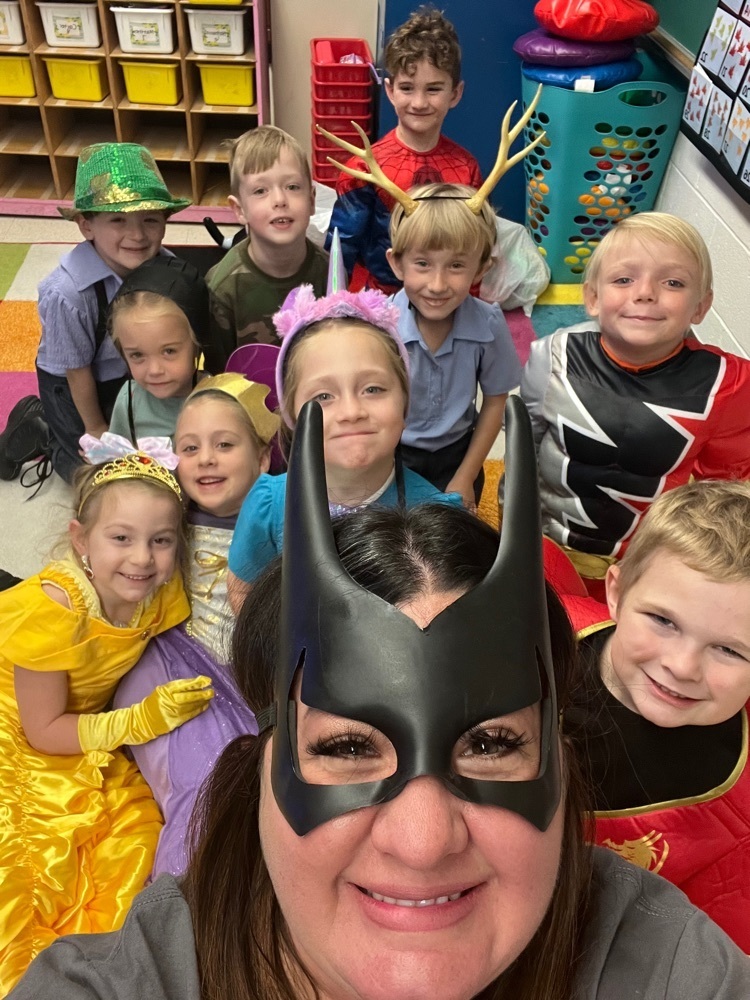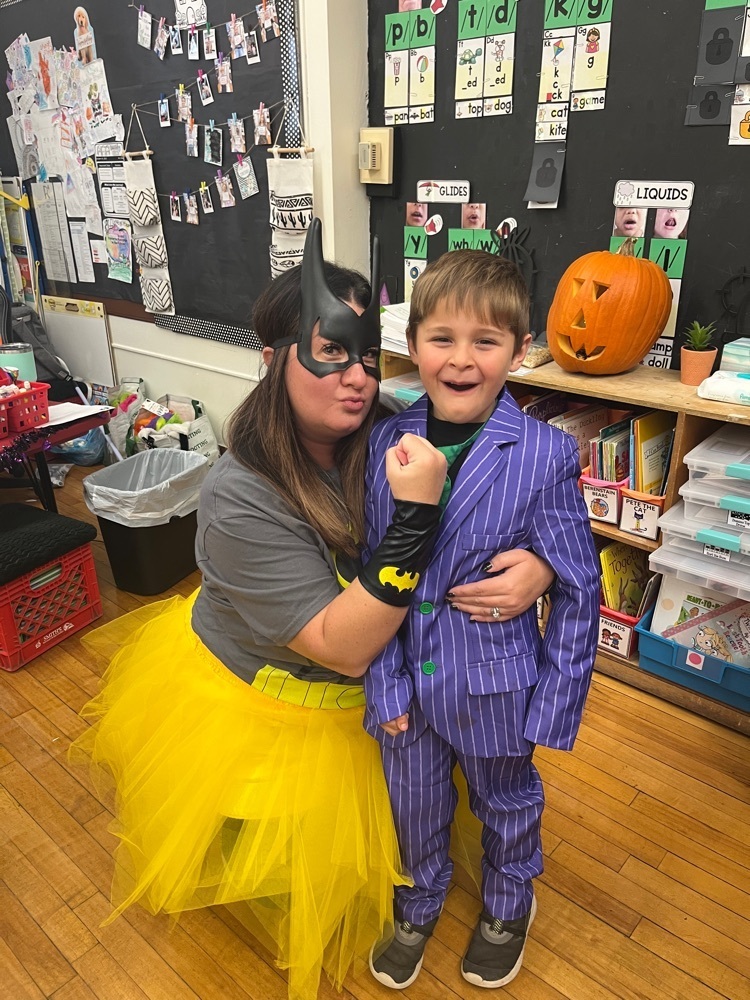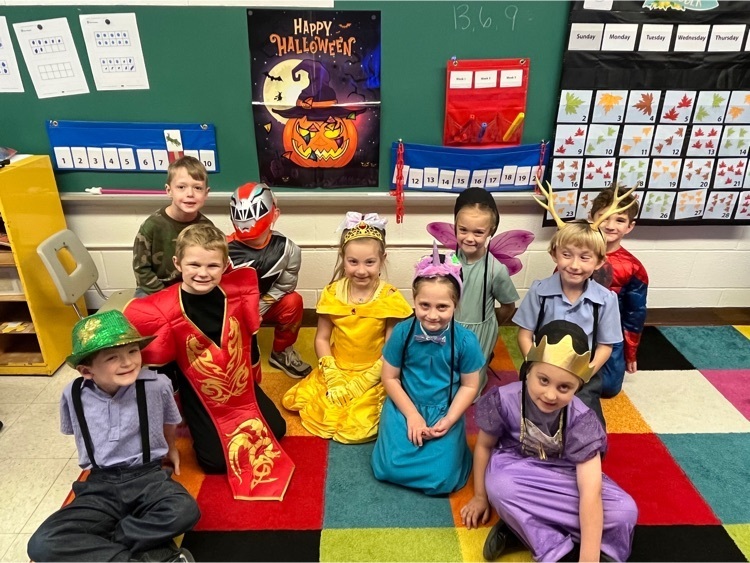 Yummy Halloween treats from our Cafeteria!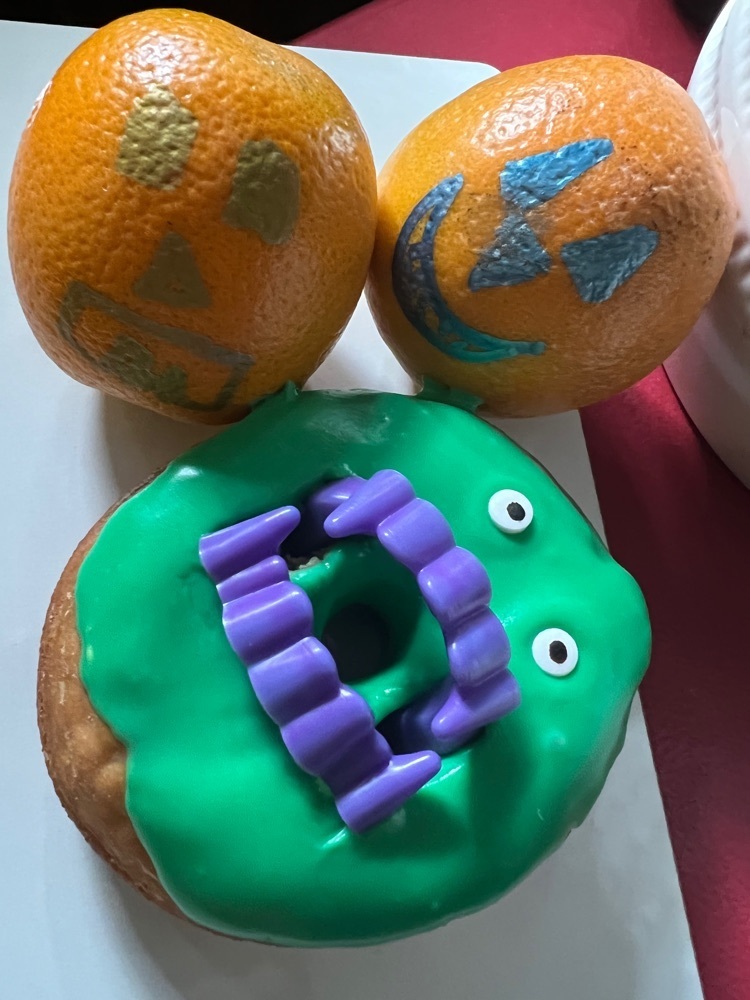 Kindergarten spooky bingo activities and treats!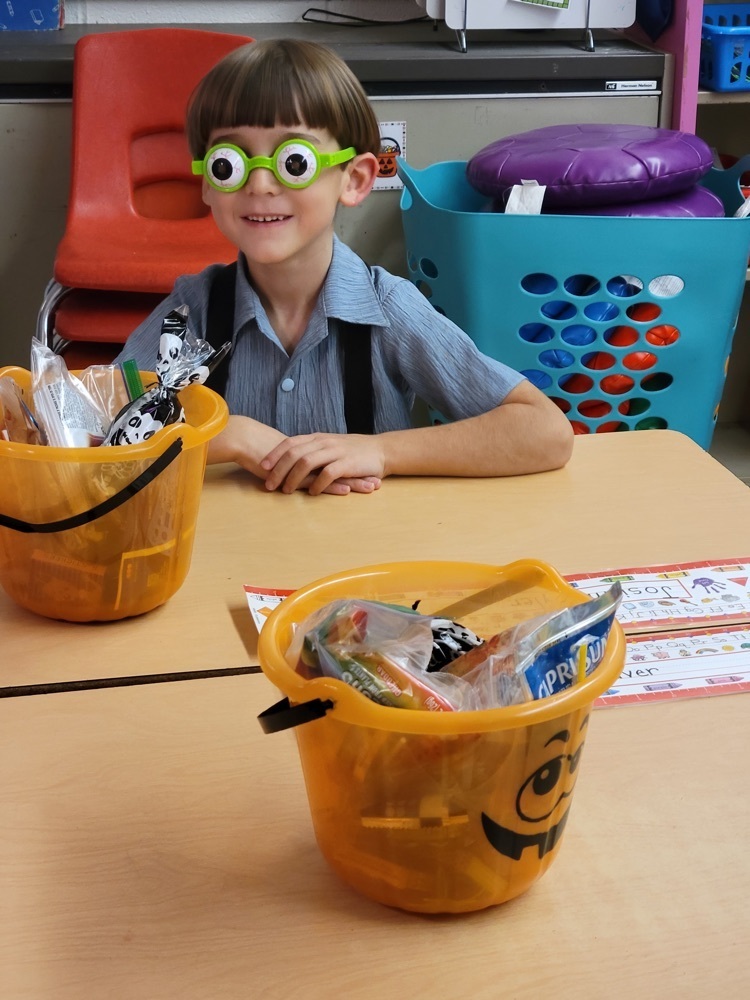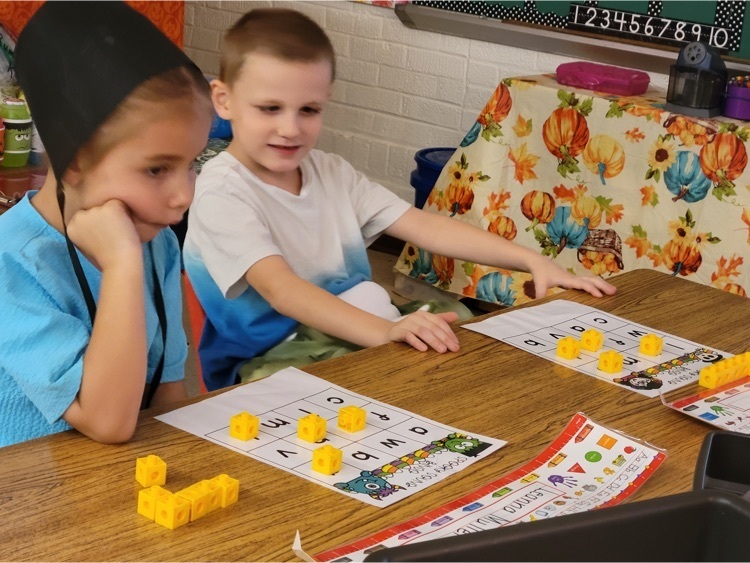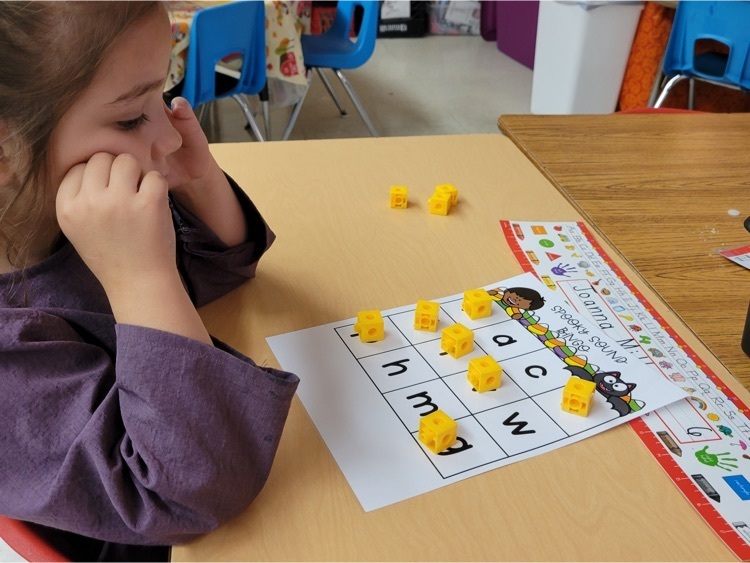 Apple activities this past week in Preschool!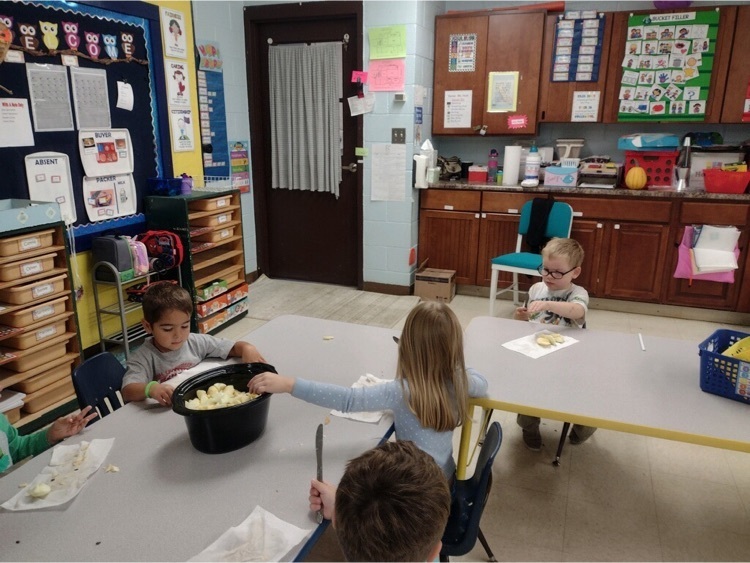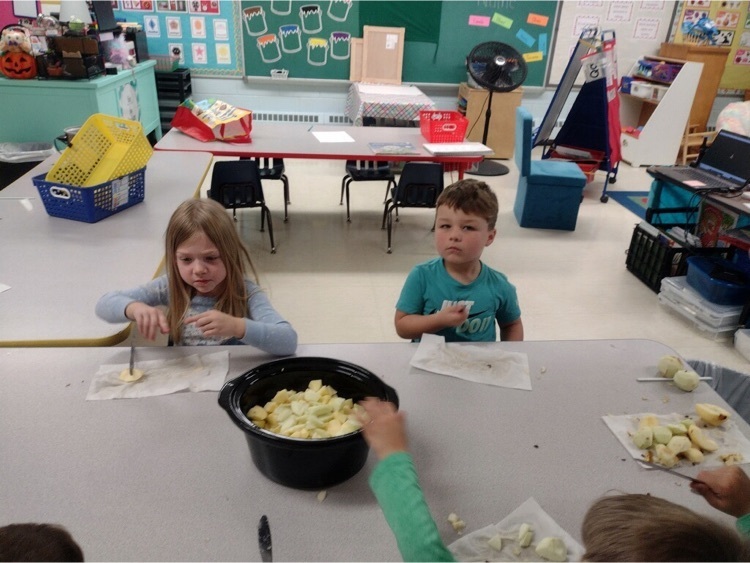 Mrs. Muccio did a lesson with our Preschool students called "Room on the Broom". The students learned about the importance of acceptance, inclusivity, and the benefits of working together.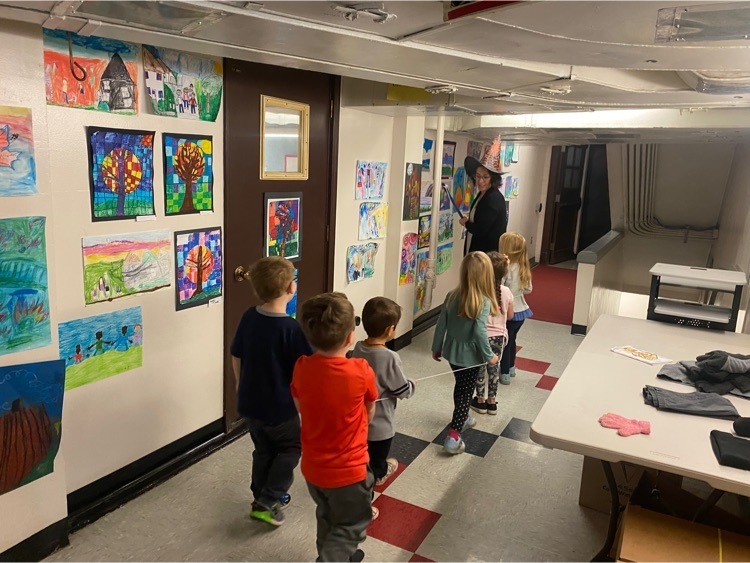 Mrs. Rumbaugh's kindergarten class finished up a lesson on informational text about apples and using their hands as tools. They had an apple tasting and made apple sauce. Yum!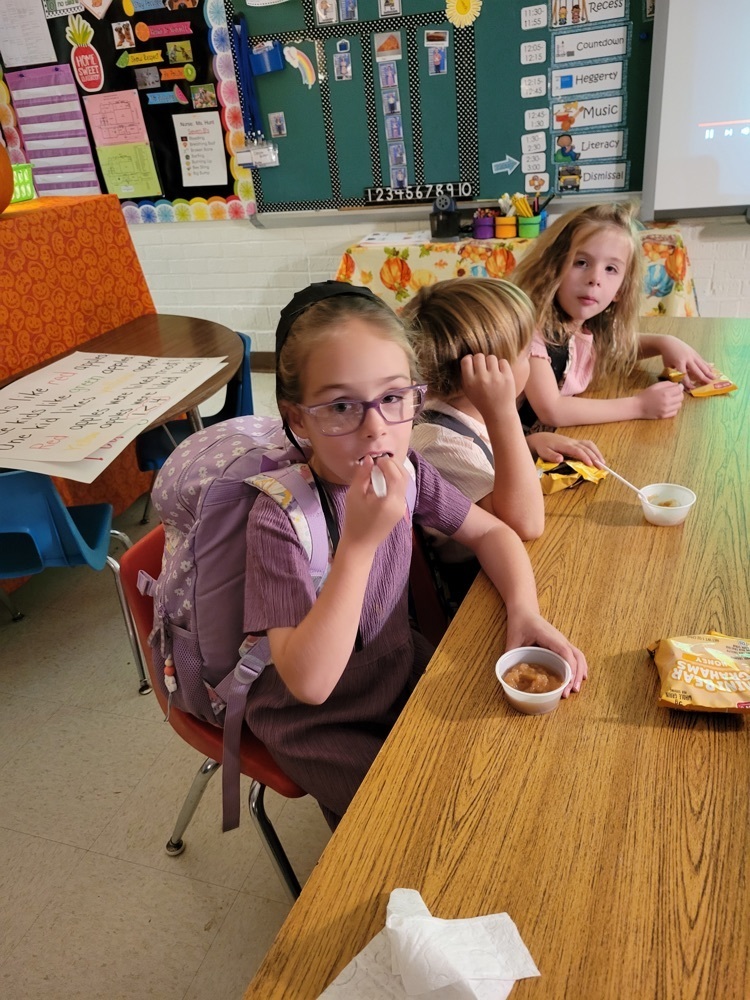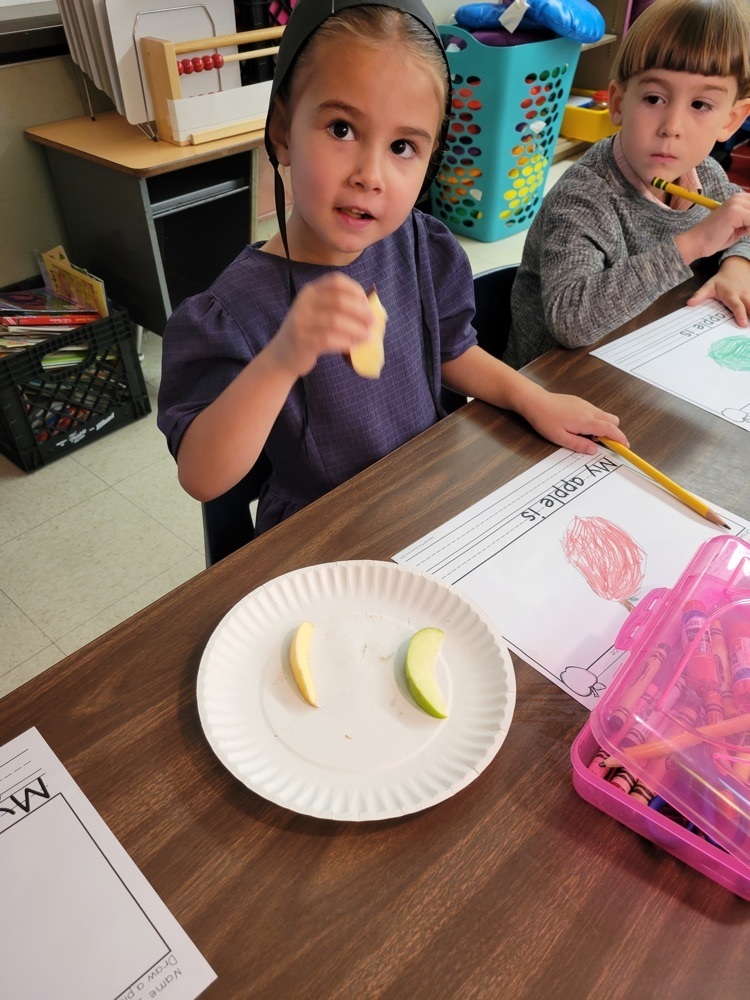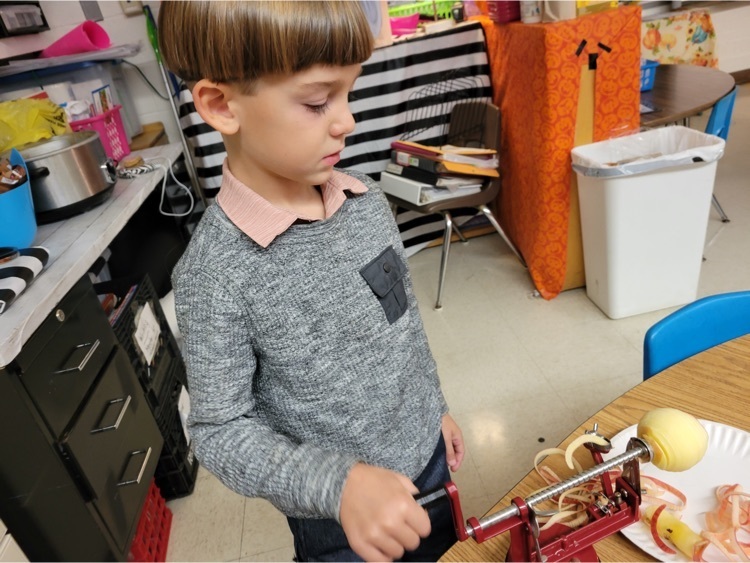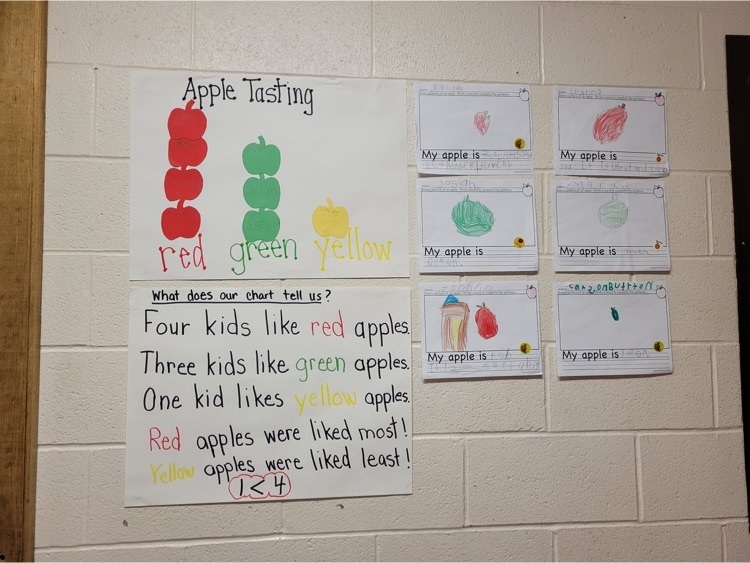 Kindergarten made play dough to go along with The Little Red Hen story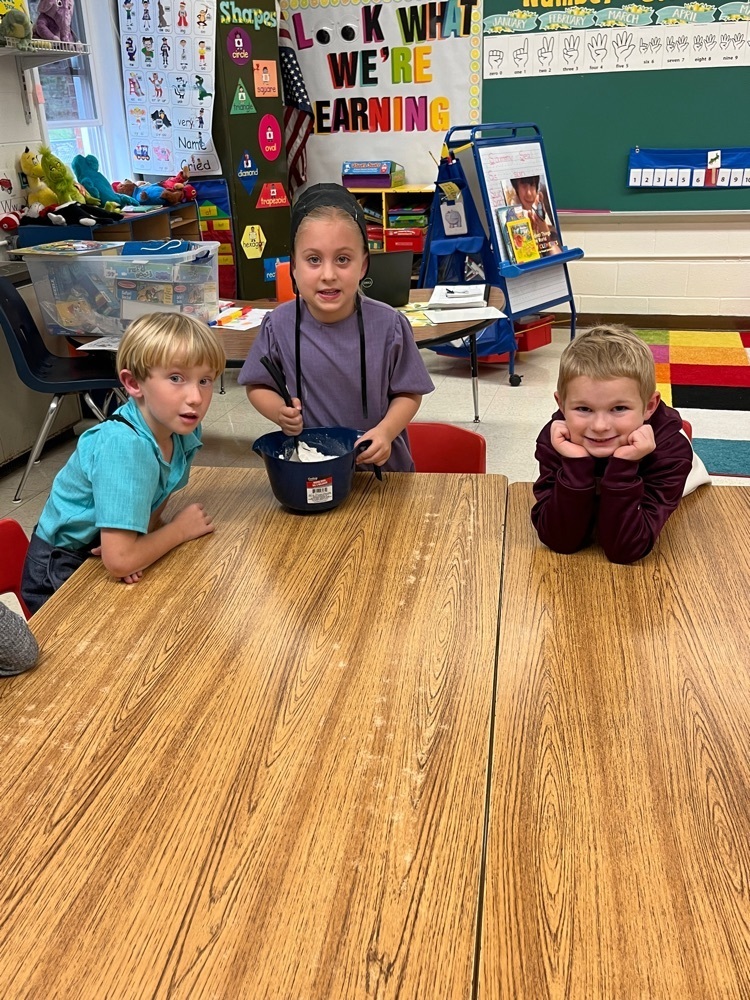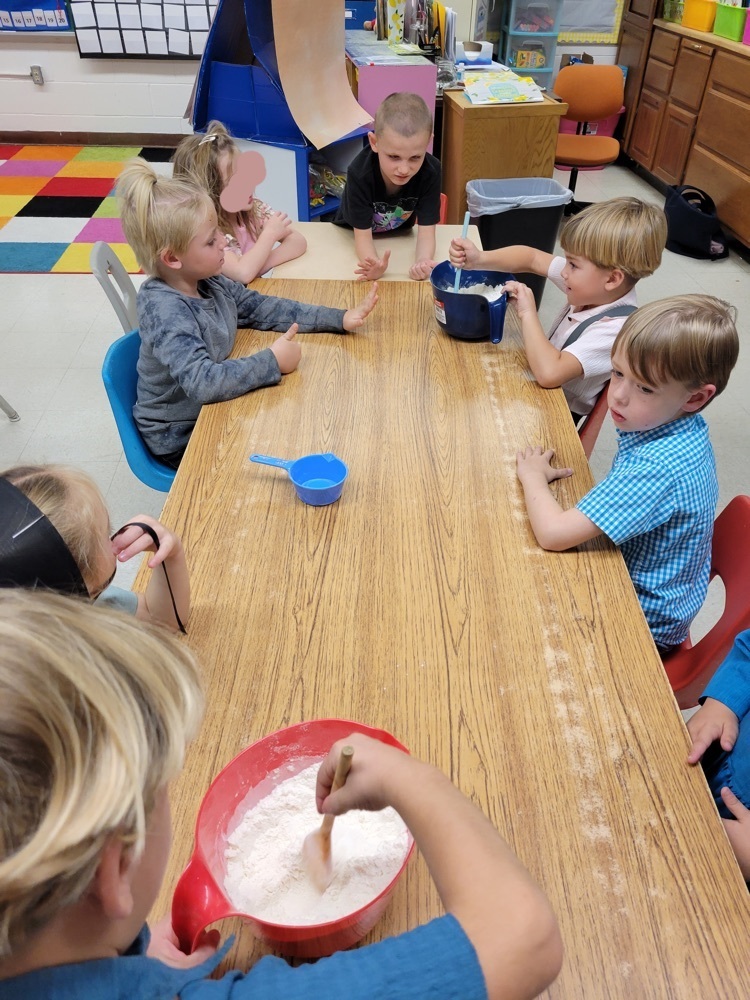 Roll and Read Phonics activity with Miss Trowbridge.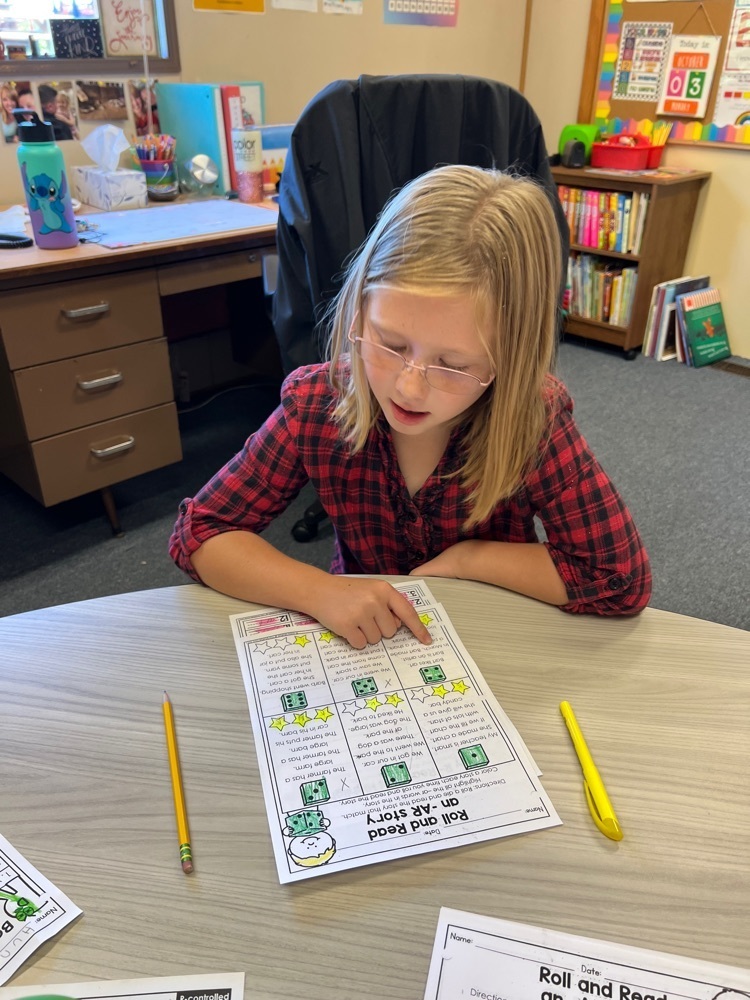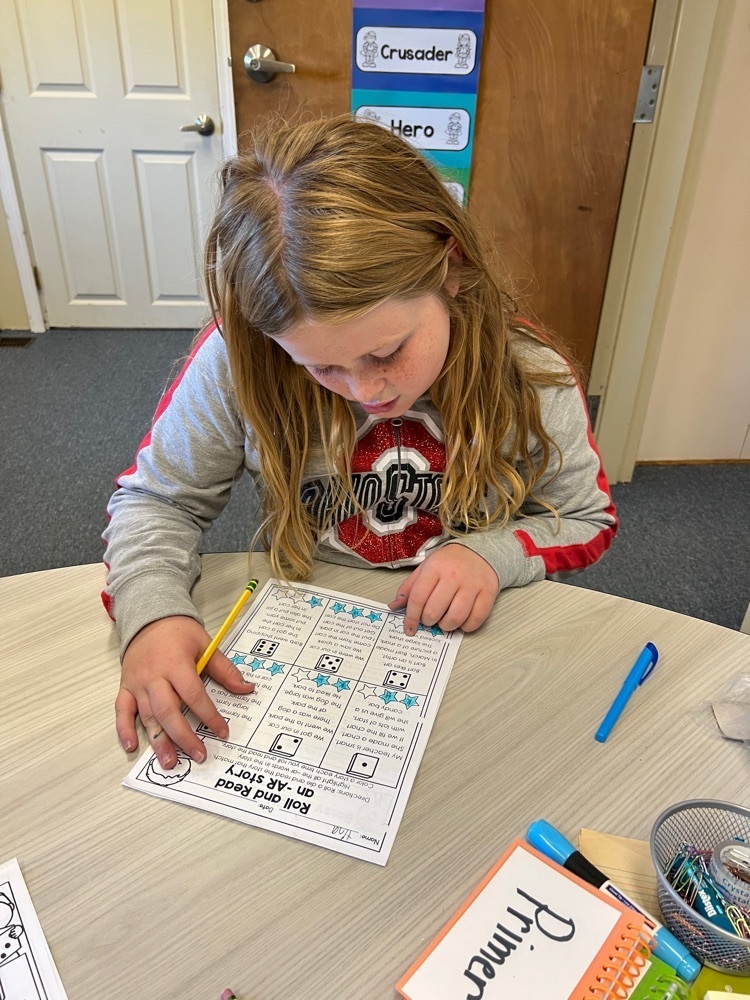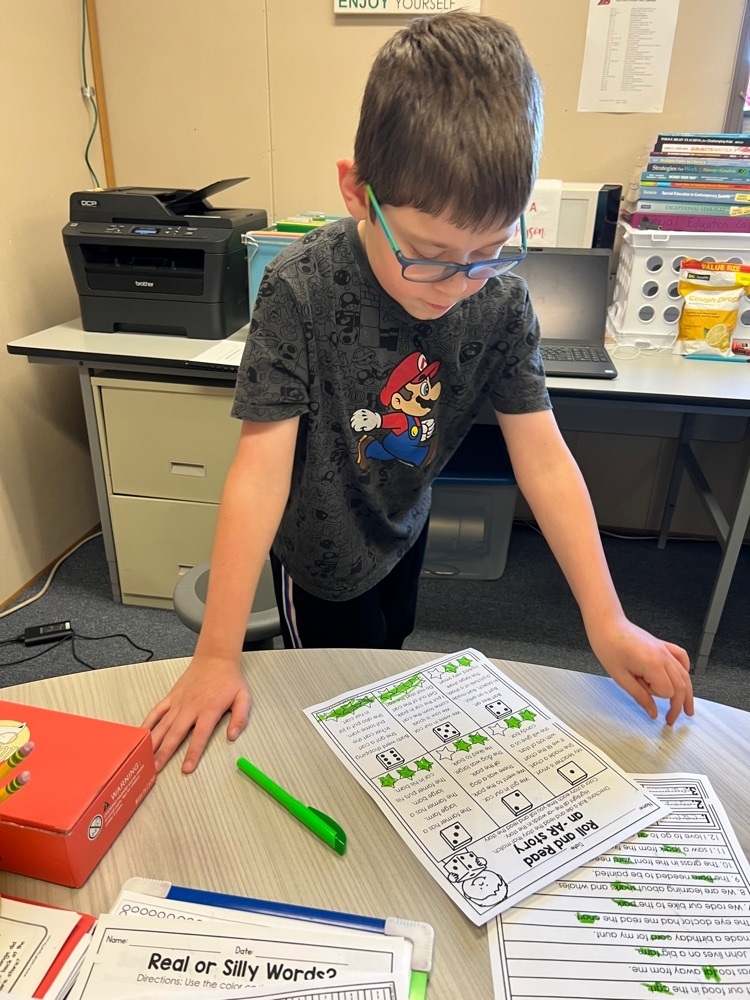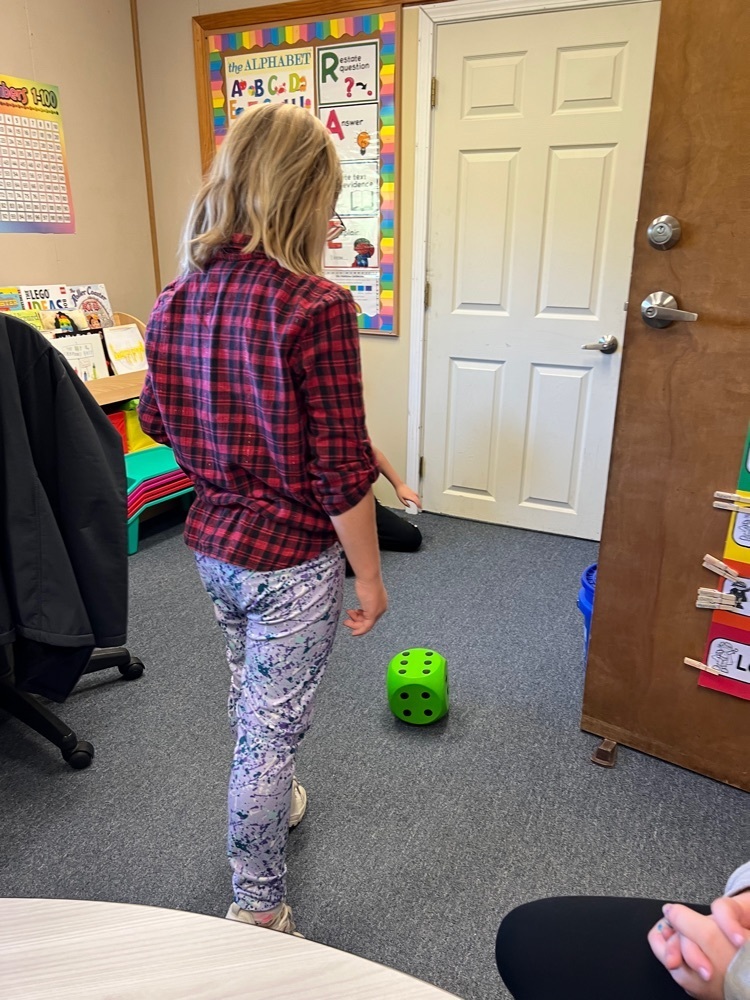 Picture Day is Friday, October 7 at Mesopotamia Elementary School. Online order forms are available on our district website, on the Mesopotamia Elementary School tab.

Mr. McAllister's 4th grade class shared facts about their class pet, Zorro, to the kindergarten classes.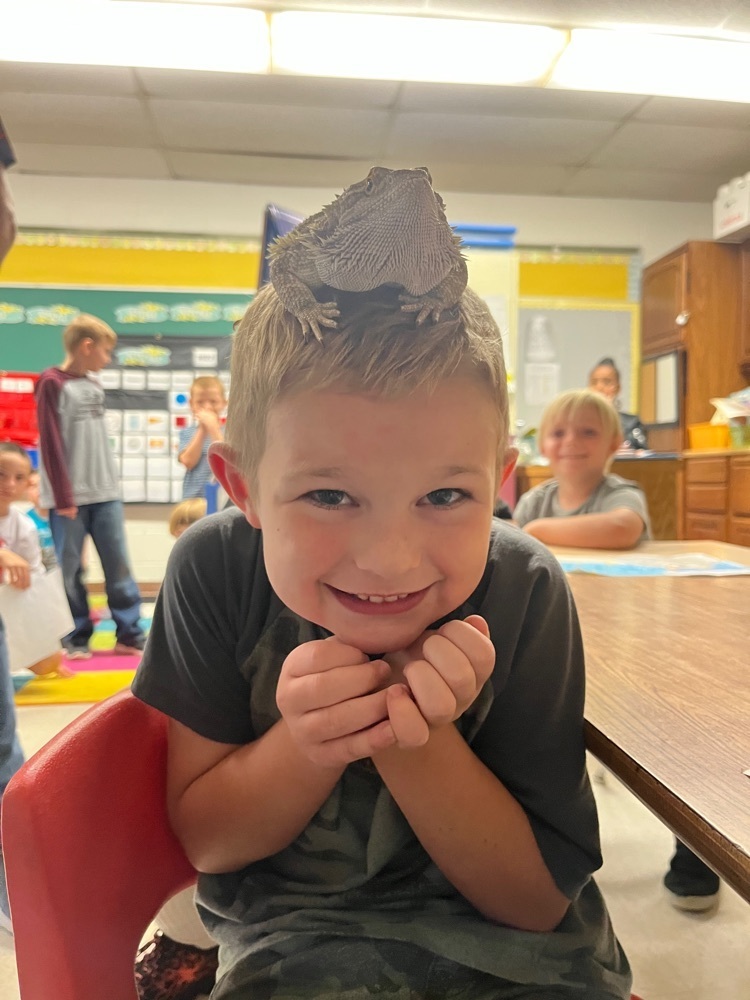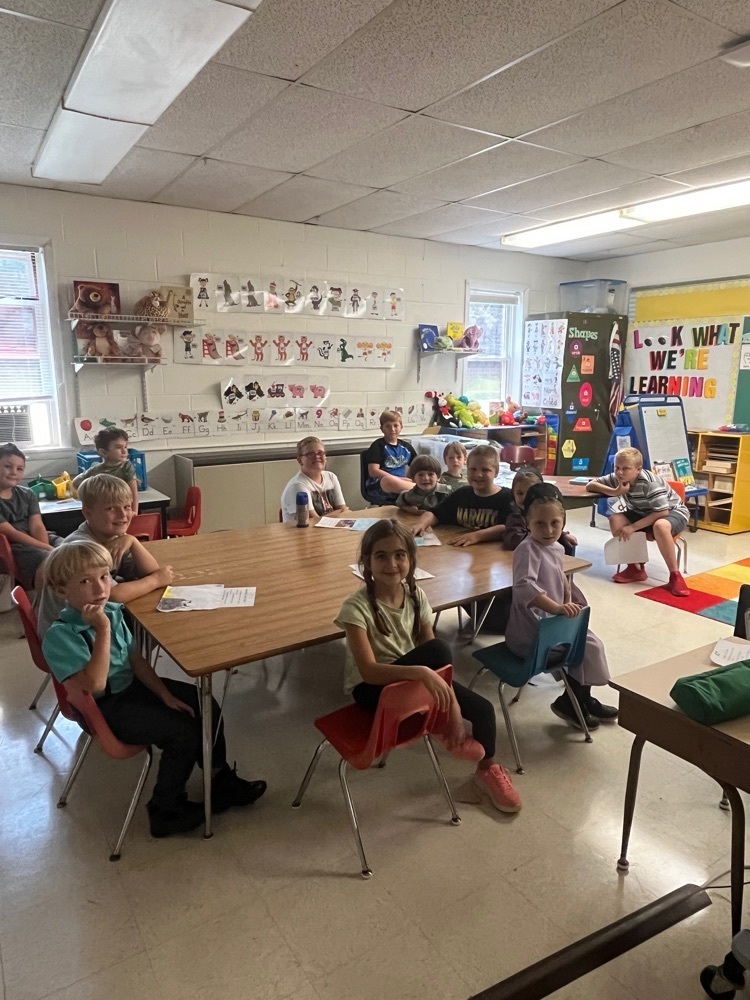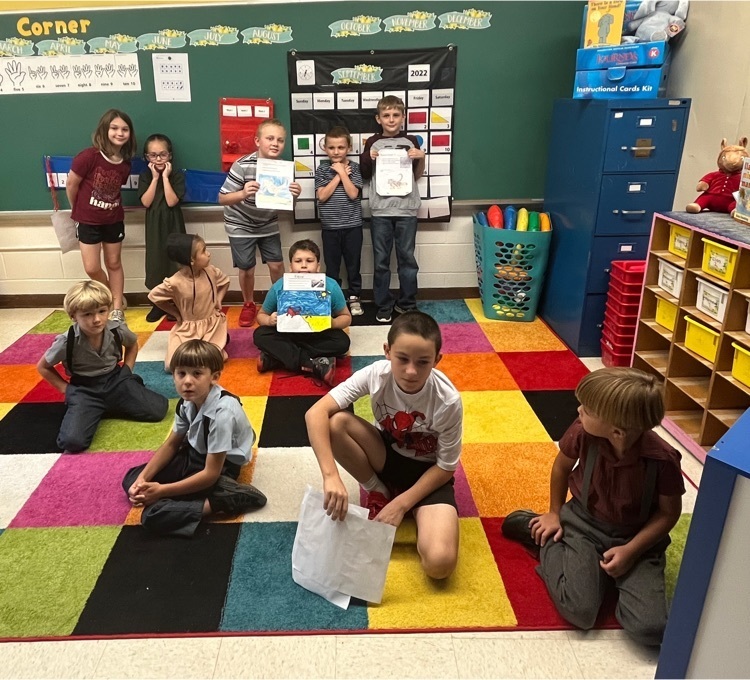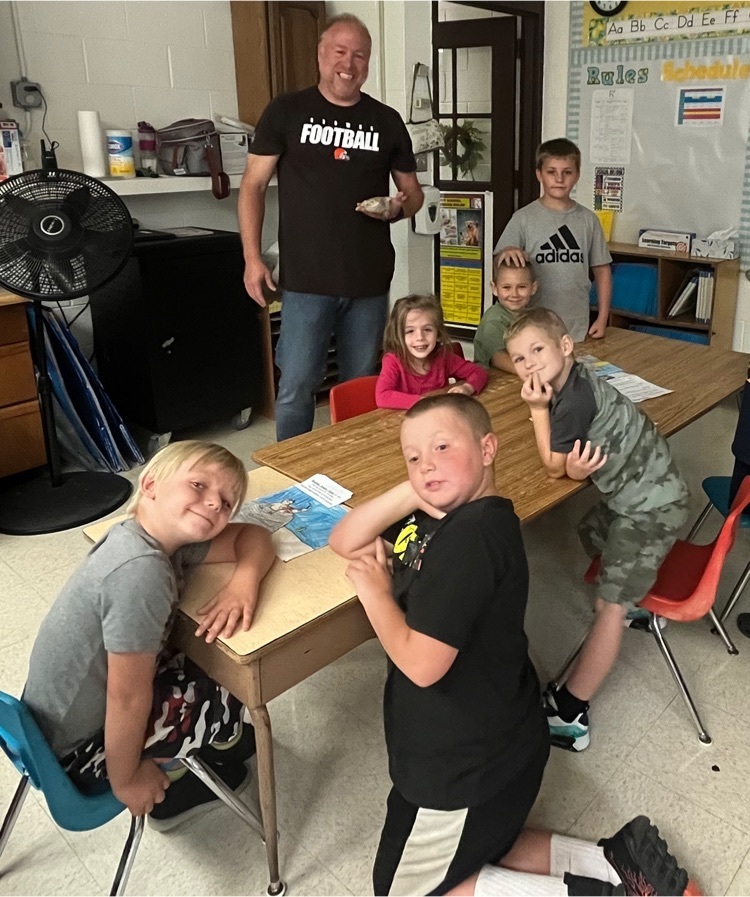 Mrs. Muccio did a lesson on respect in Mrs. Clisby's first grade class. The kids practiced respect for others by working as a group to build one tower that stands up with marshmallows and spaghetti.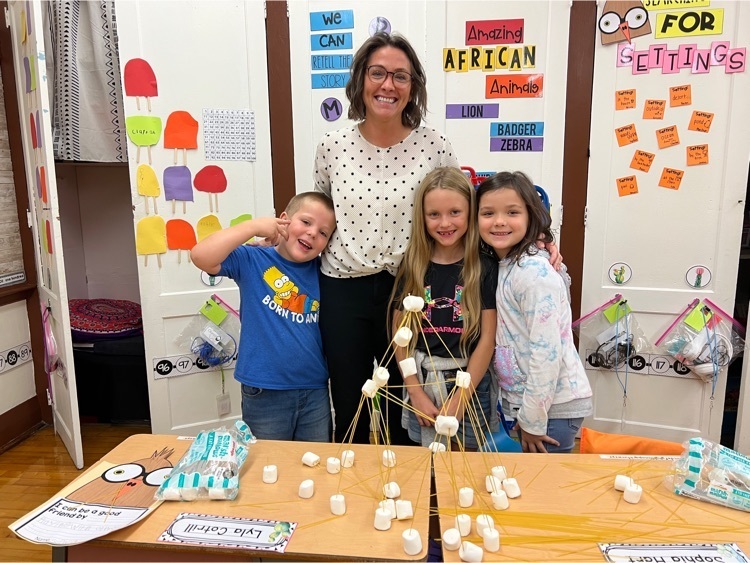 Mrs. Cole's first grade class learned about Patriot Day. They talked about "What is a Hero" and our local heros. They discussed how 22 years ago all of our heroes came together to save lives. The class wrote thank you letters to police officers, firefighters and our school nurse.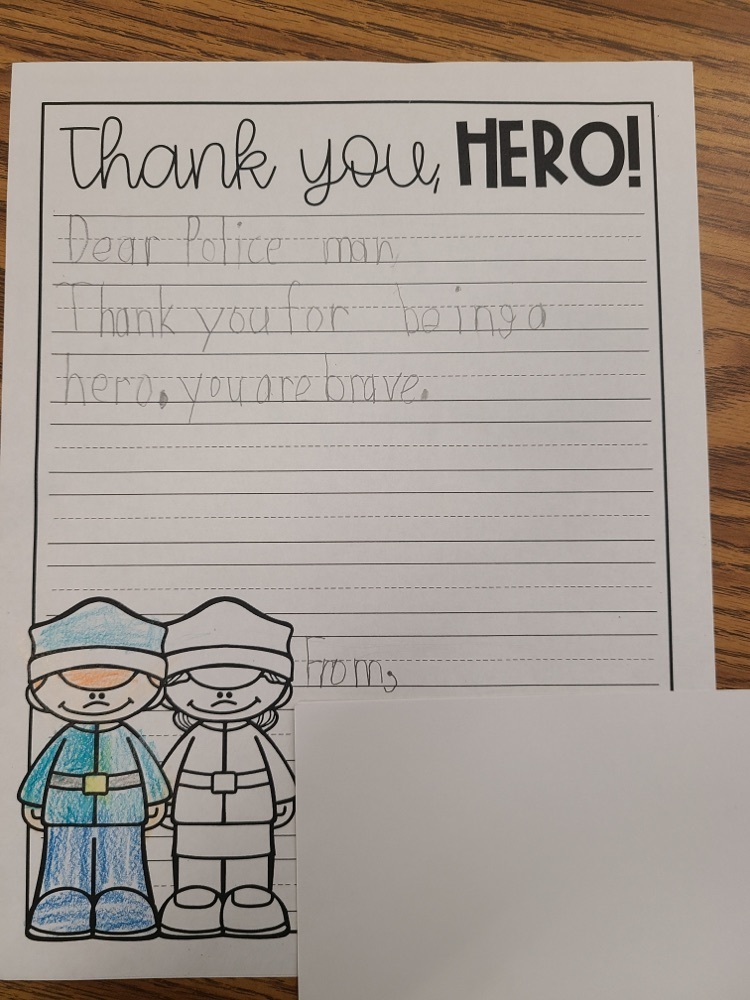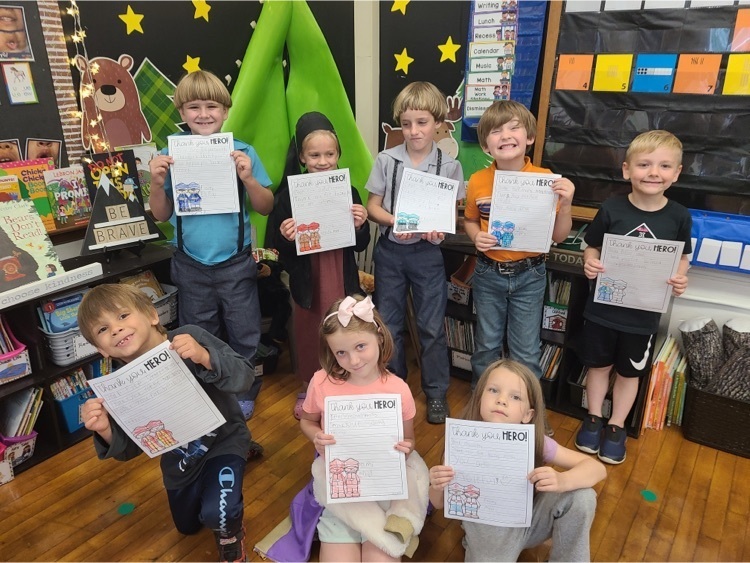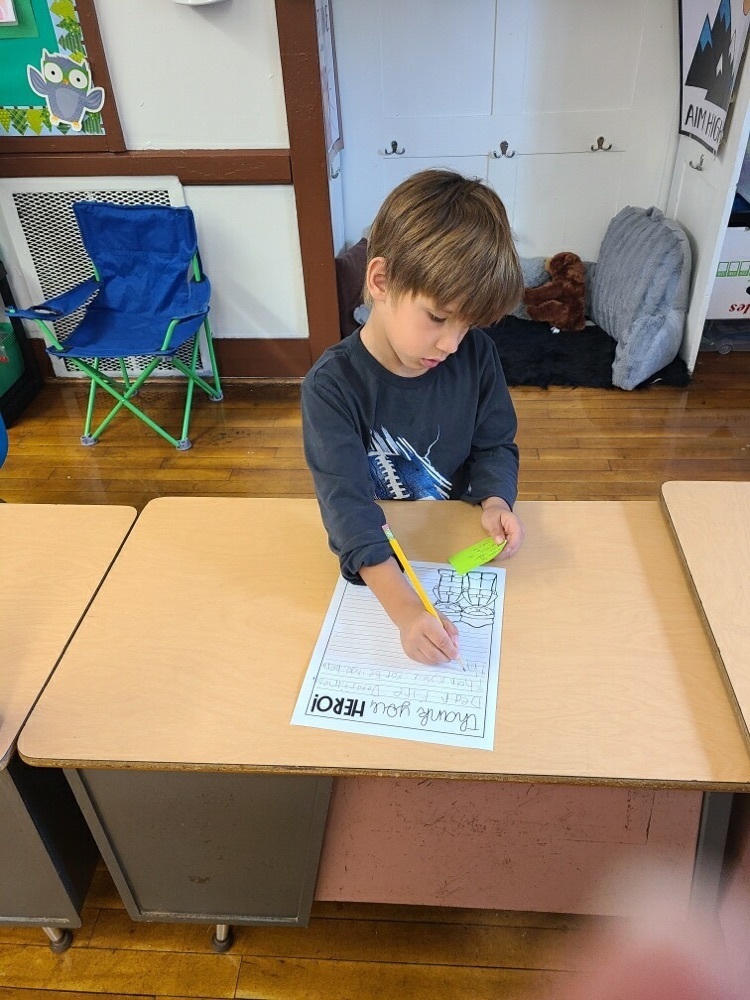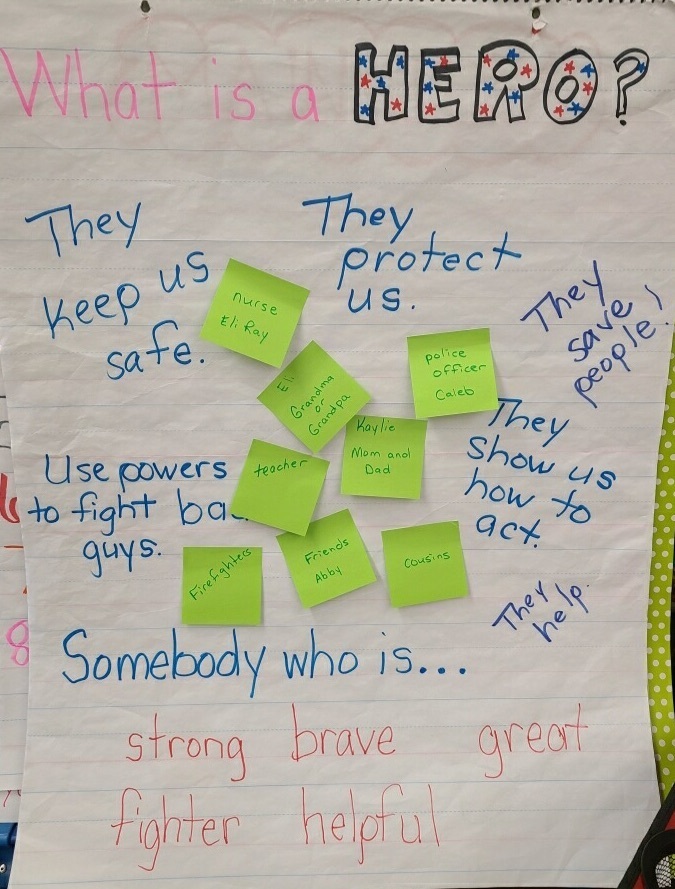 Mesopotamia Elementary held summer school in August. Mrs. McCuen's art activities were super cool and the students did a wonderful job!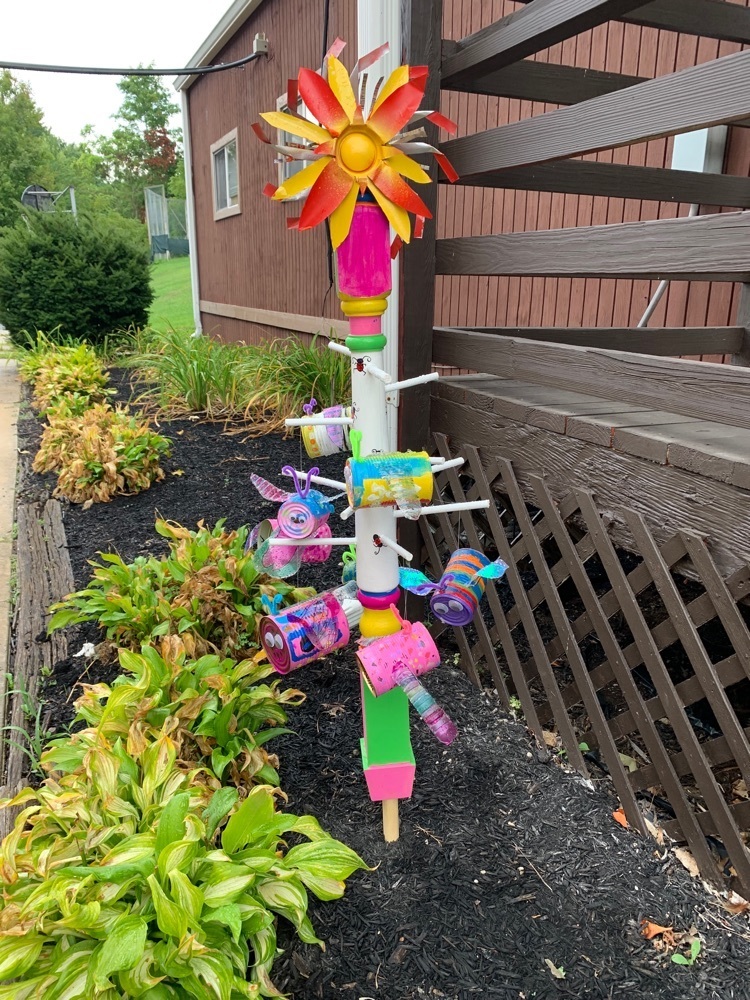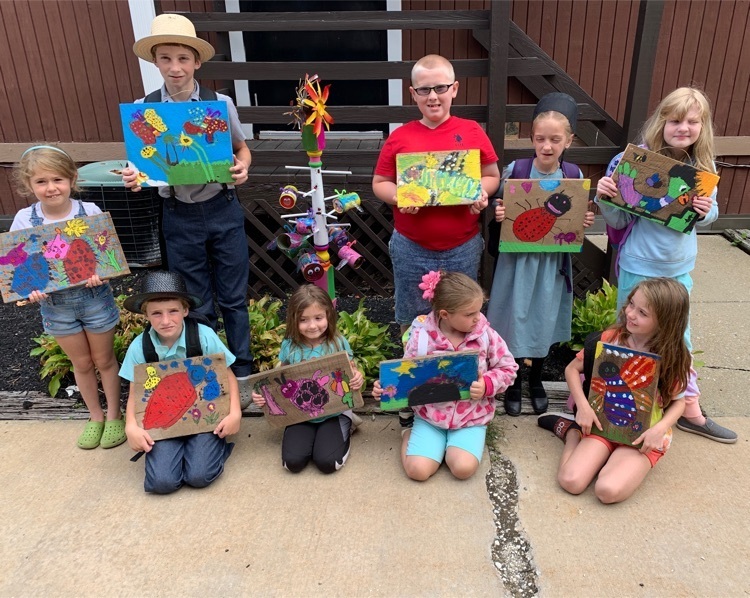 Mesopotamia Elementary Open House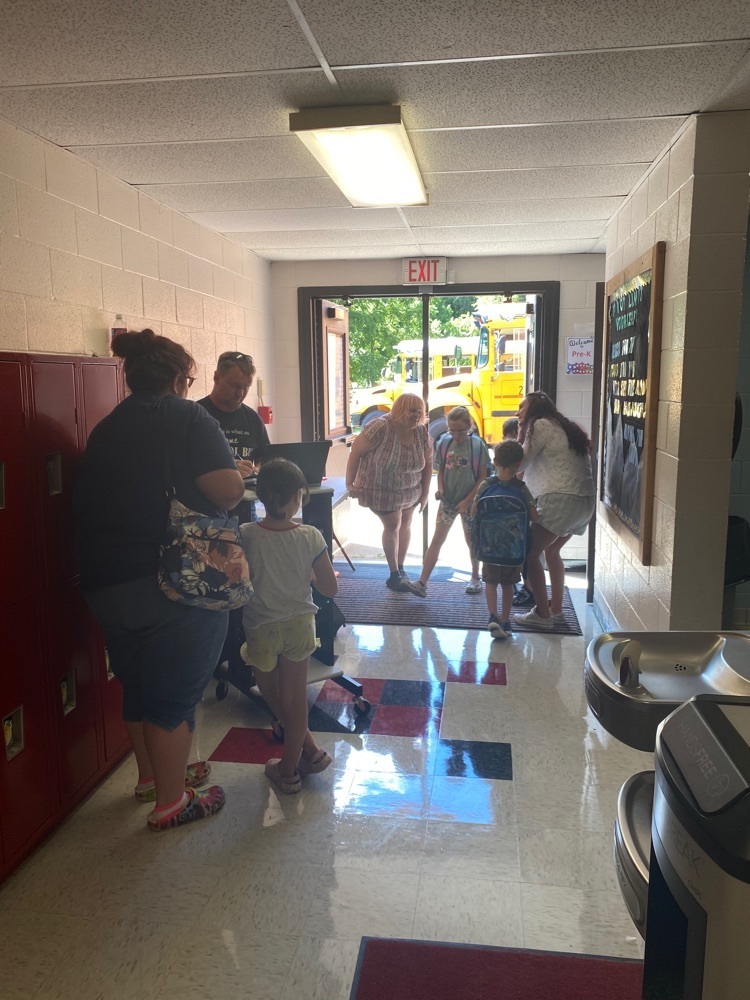 The Mesopotamia Elementary Staff is excited for the upcoming school year! I would like to remind you of some important dates. We will be having our Open House this Thursday, August 11th from 2:00-4:00 PM Families are welcome to tour the school at this time. (If a parent is working, have a relative or caregiver to bring your child.) • Students will find out their assigned classroom teacher • Receive informational materials • Busing & Food Service information will also be available We encourage you to bring your child's school supplies this Thursday. Supply lists are available on the district webpage and Facebook page or in the school office. School starts for all students on Monday, August 22. We look forward to seeing you at our Open House!

Calling all 4, 5, & 6 year olds! It's time to register for Preschool and Kindergarten!!!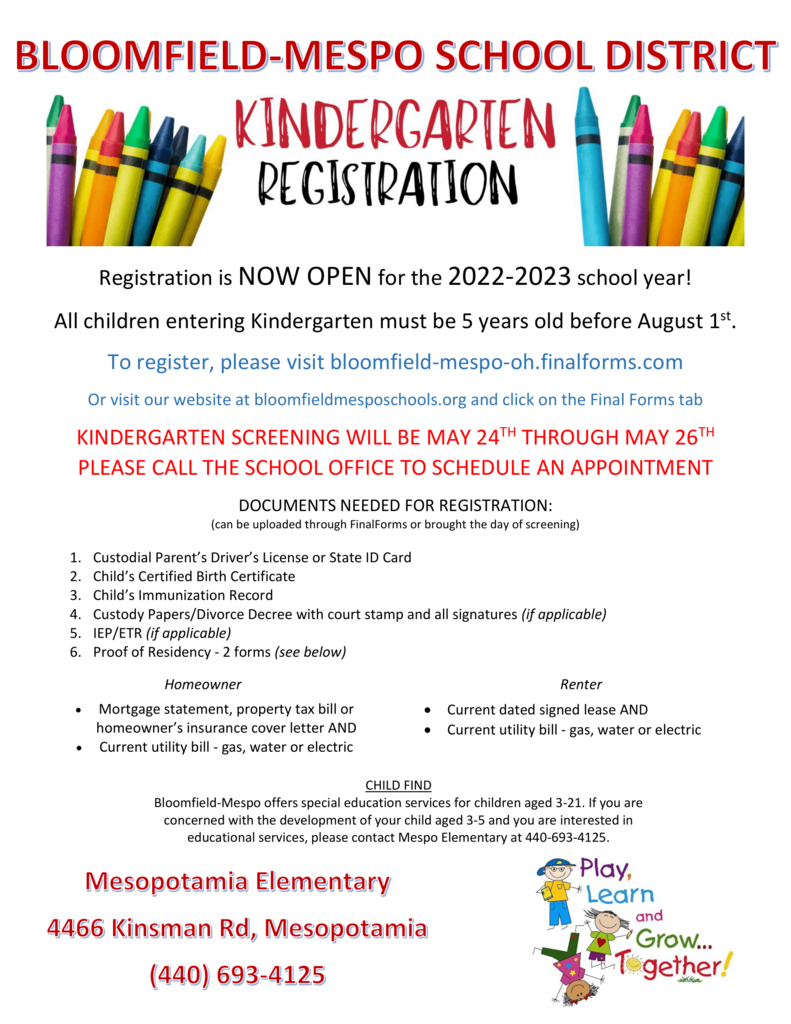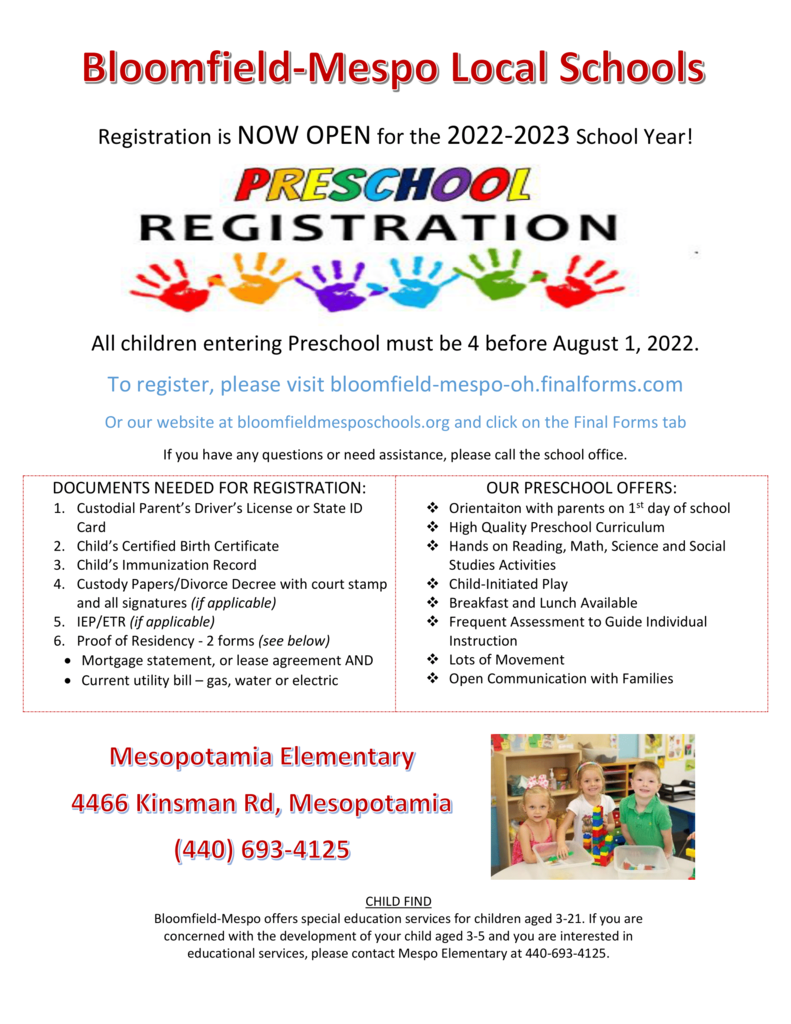 First Grade Glow Day Party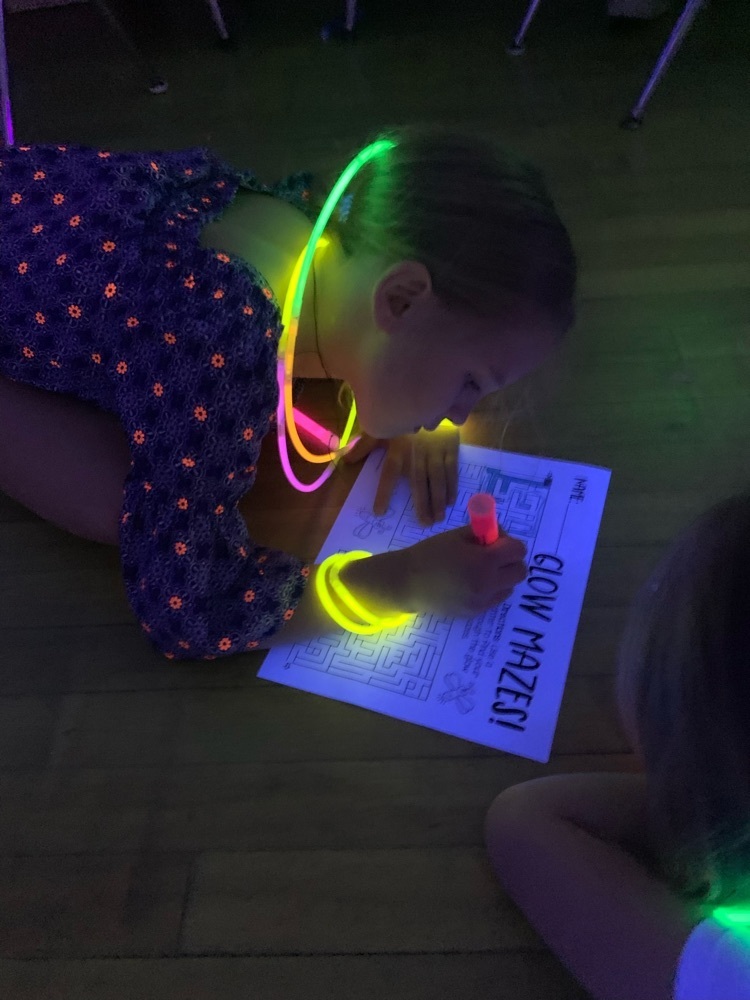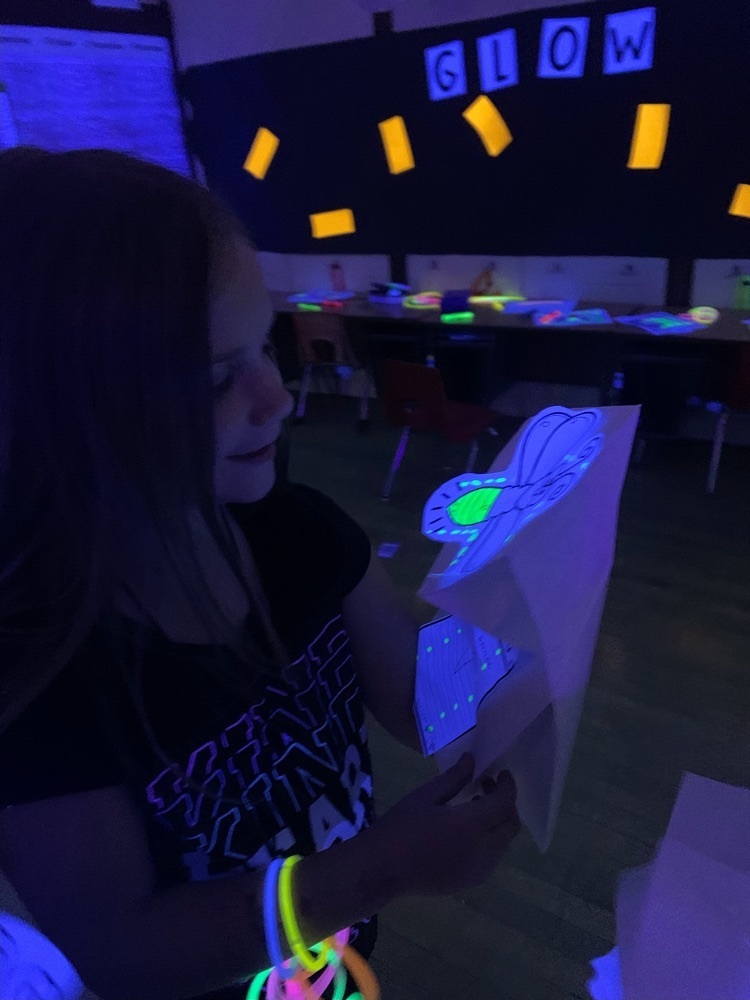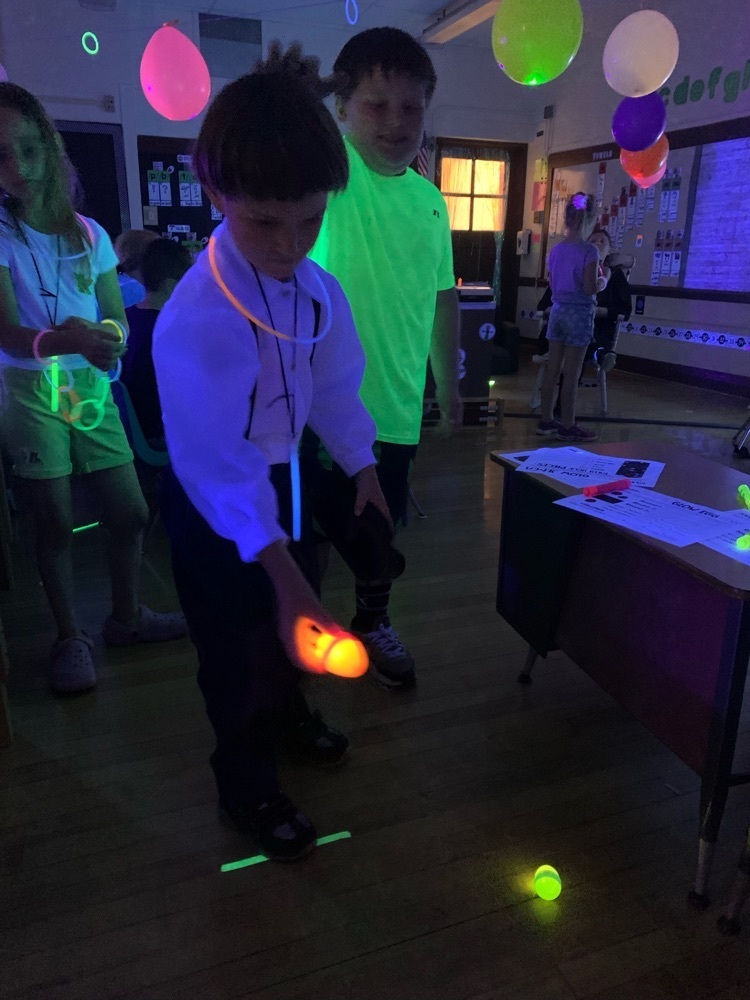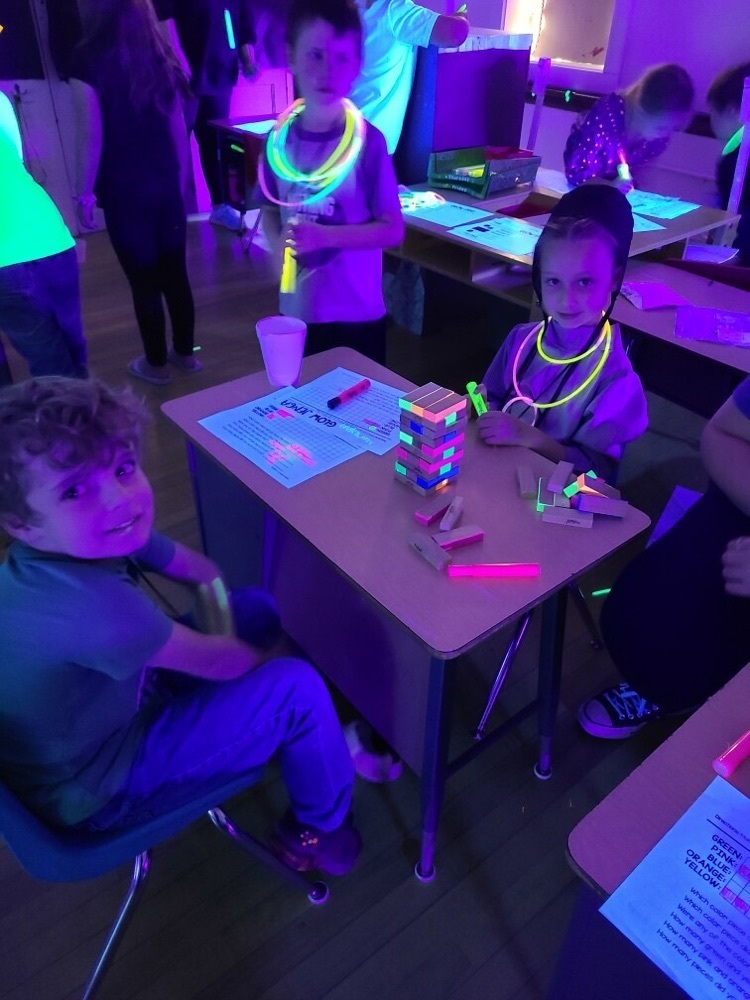 1st grade GLOW Day Party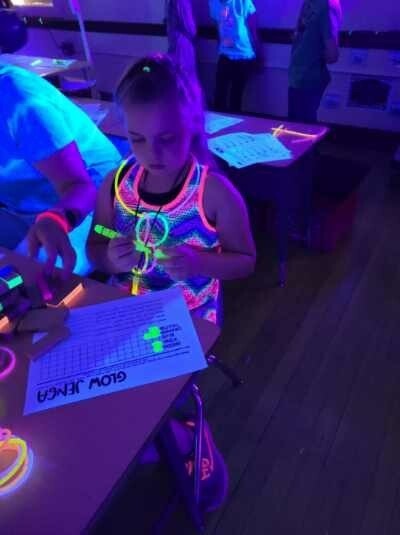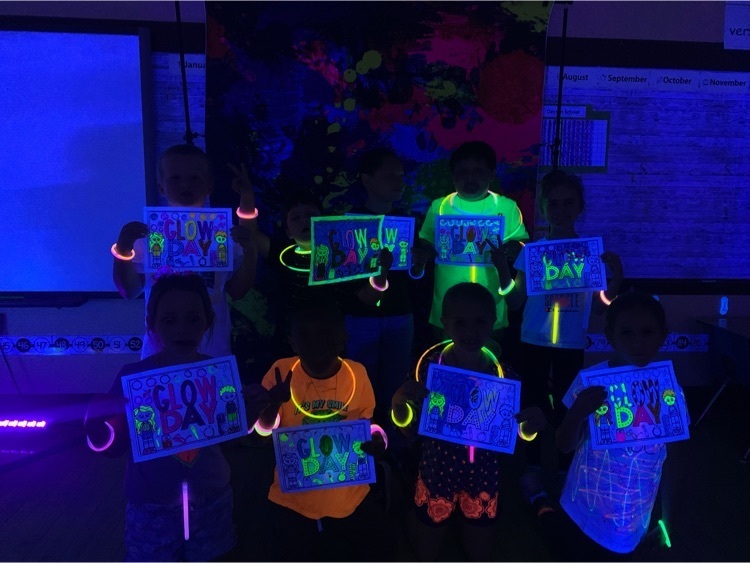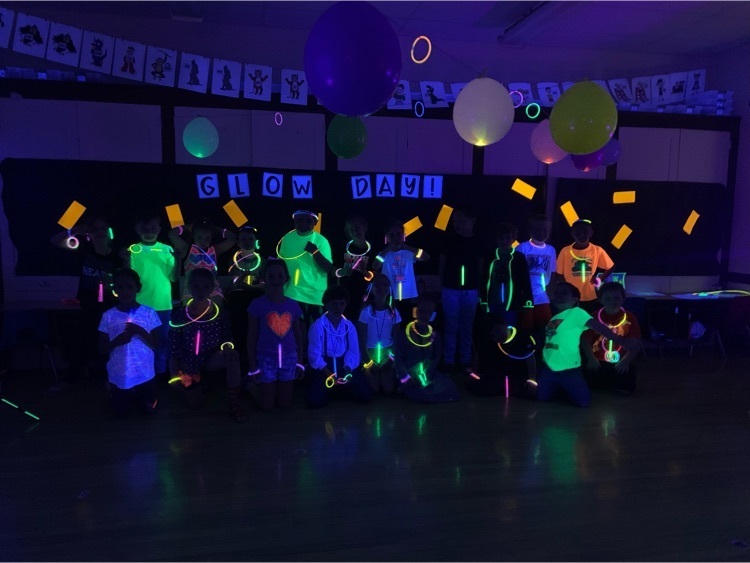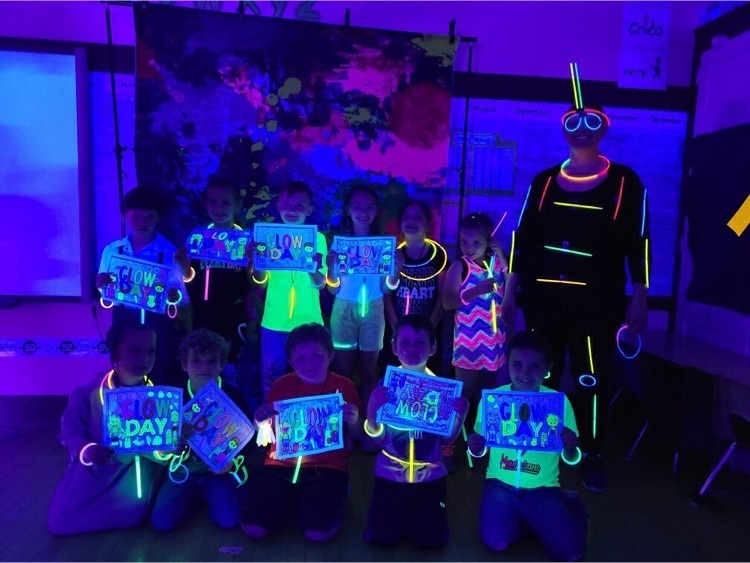 Kindergarten Celebration!!! Oh the places they will go!