The 2022 Bloomfield MS/HS Winter Concert will be Friday December 9 at 6:30 pm.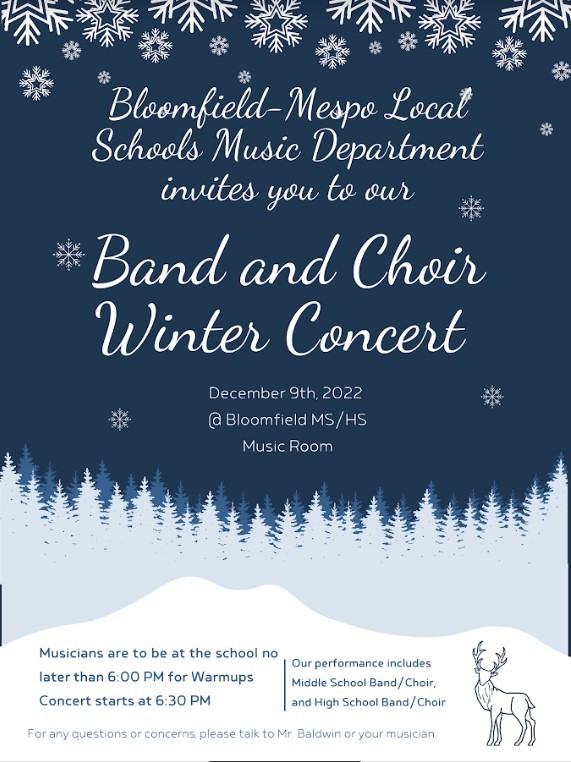 Spread some Gratitude during Thanksgiving Break. No School Nov. 23-28.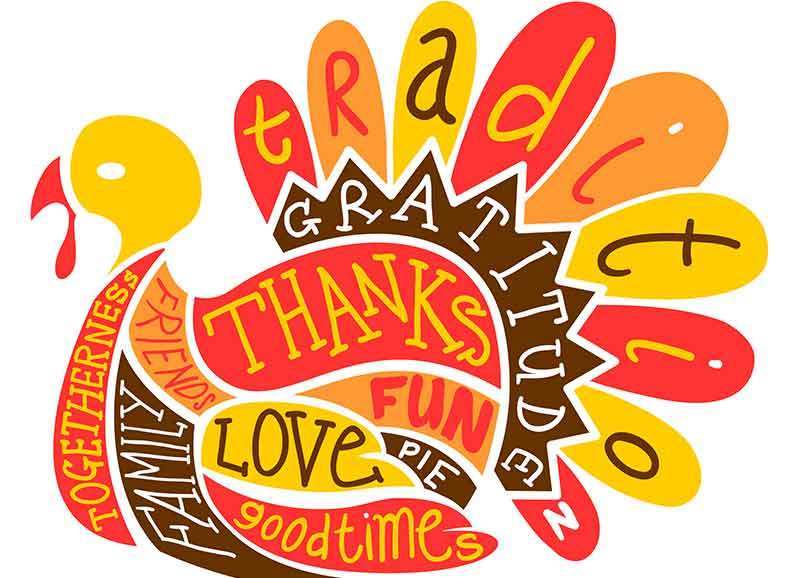 9th grade students in Mr. Gabriel's and Ms. Anderson's Physical Science class created molecule models out of marshmallows and toothpicks.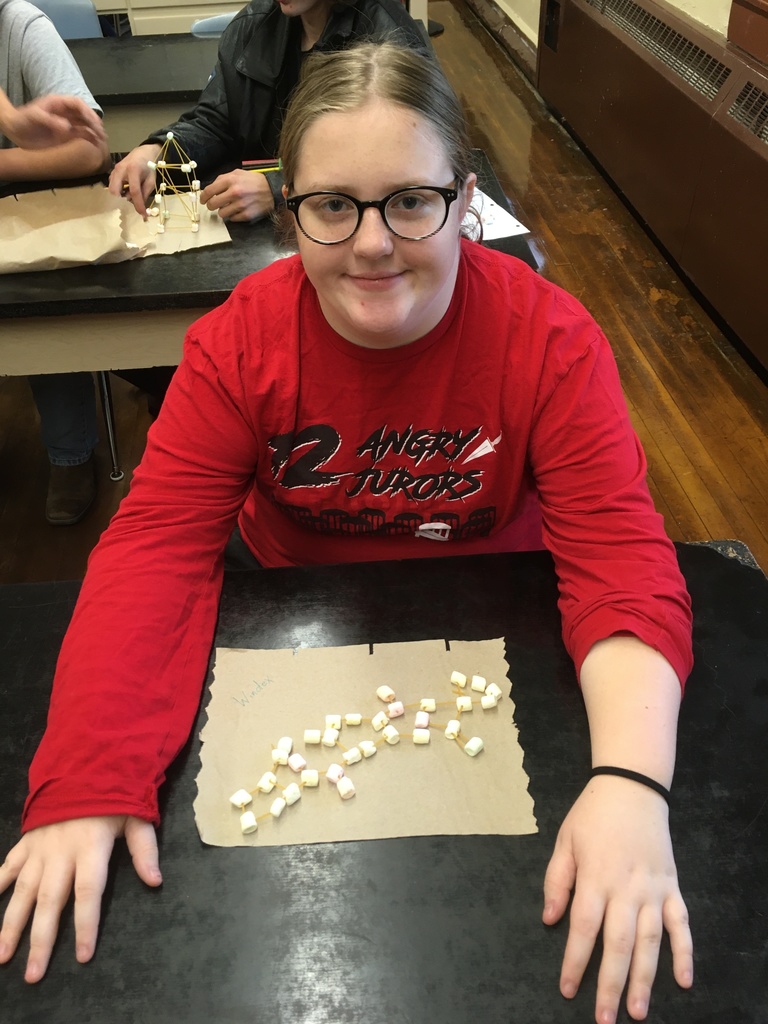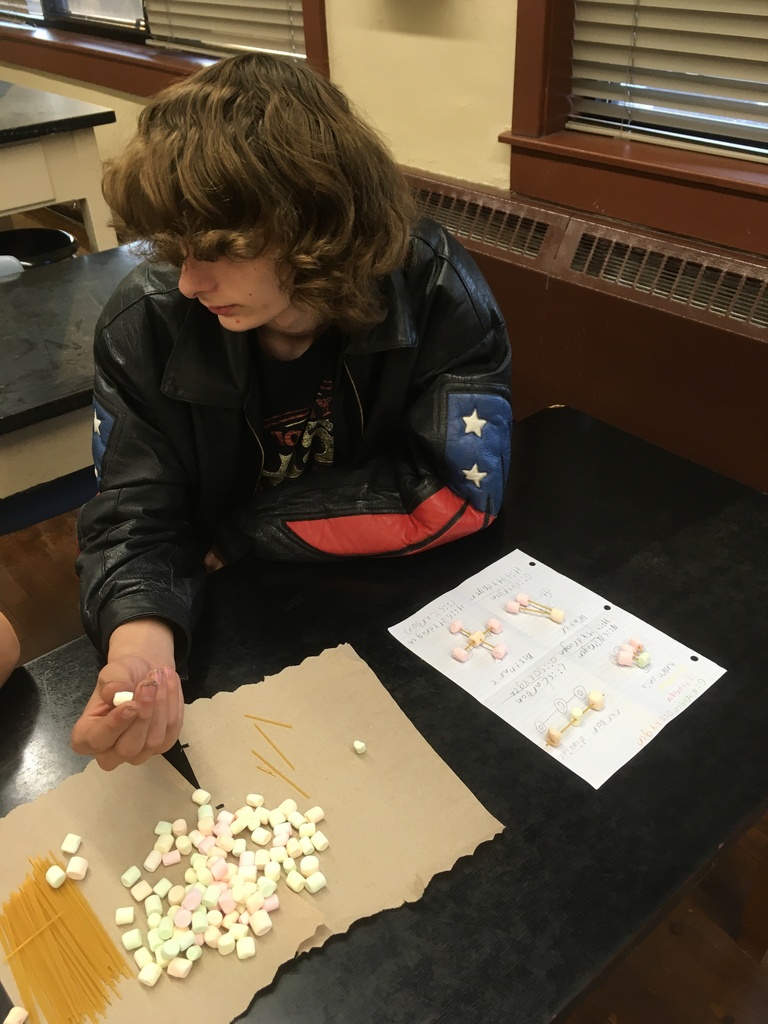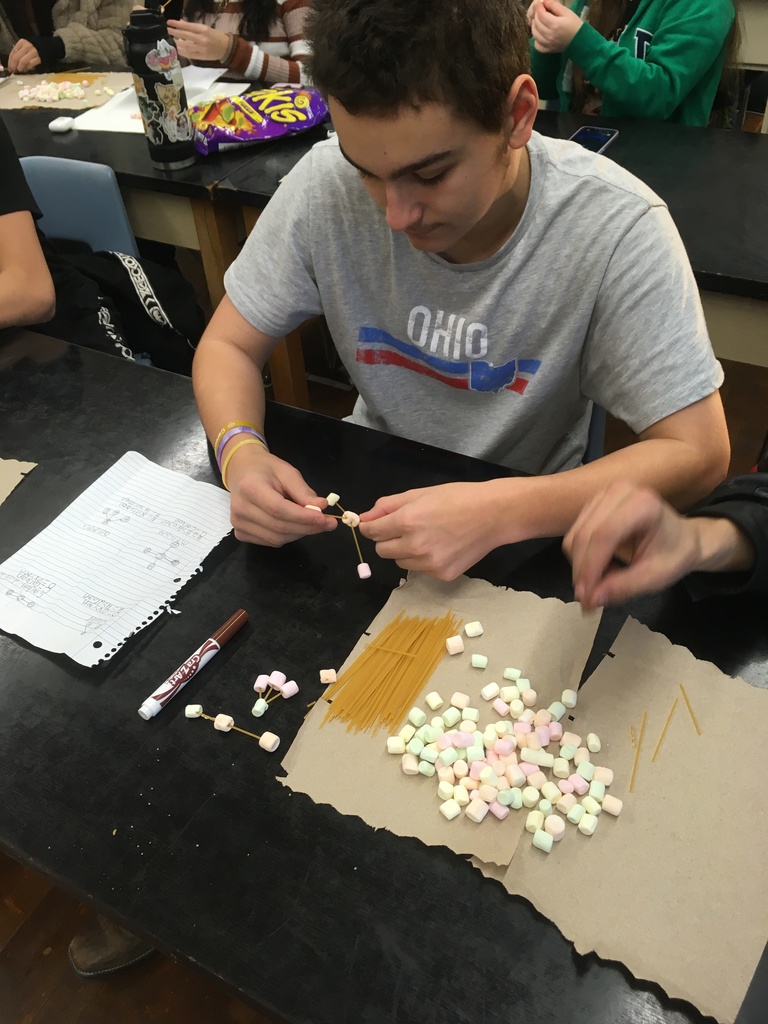 BHS Juniors and Seniors attended Penguin Preview day at Youngstown State University today to learn about the opportunities YSU offers.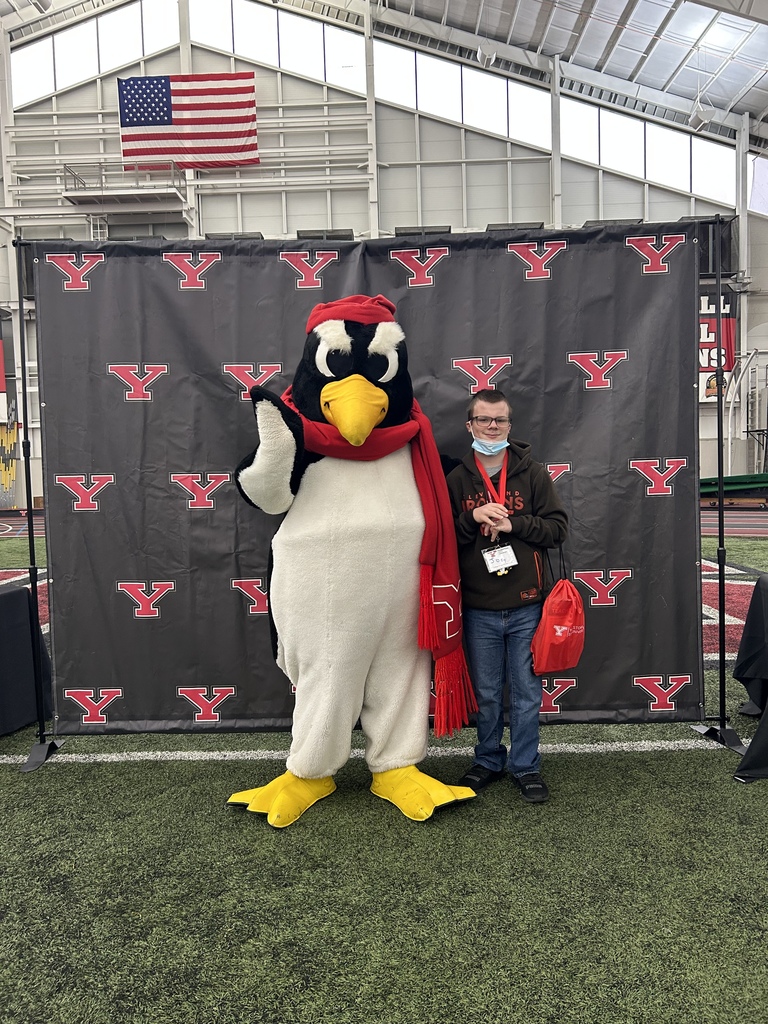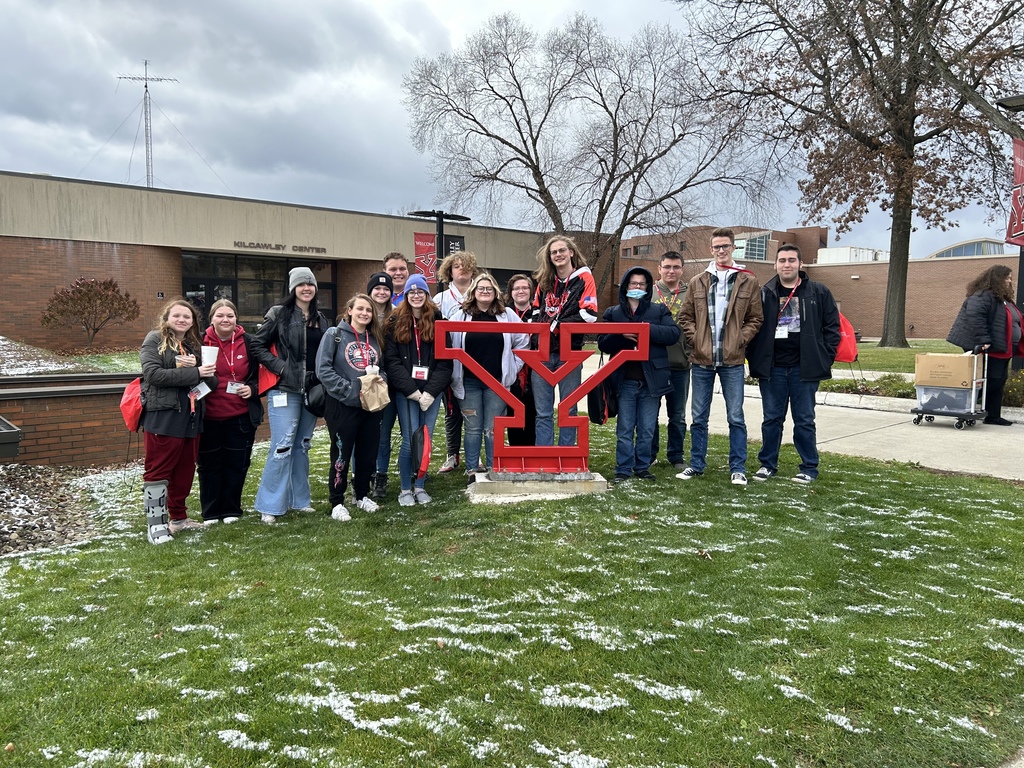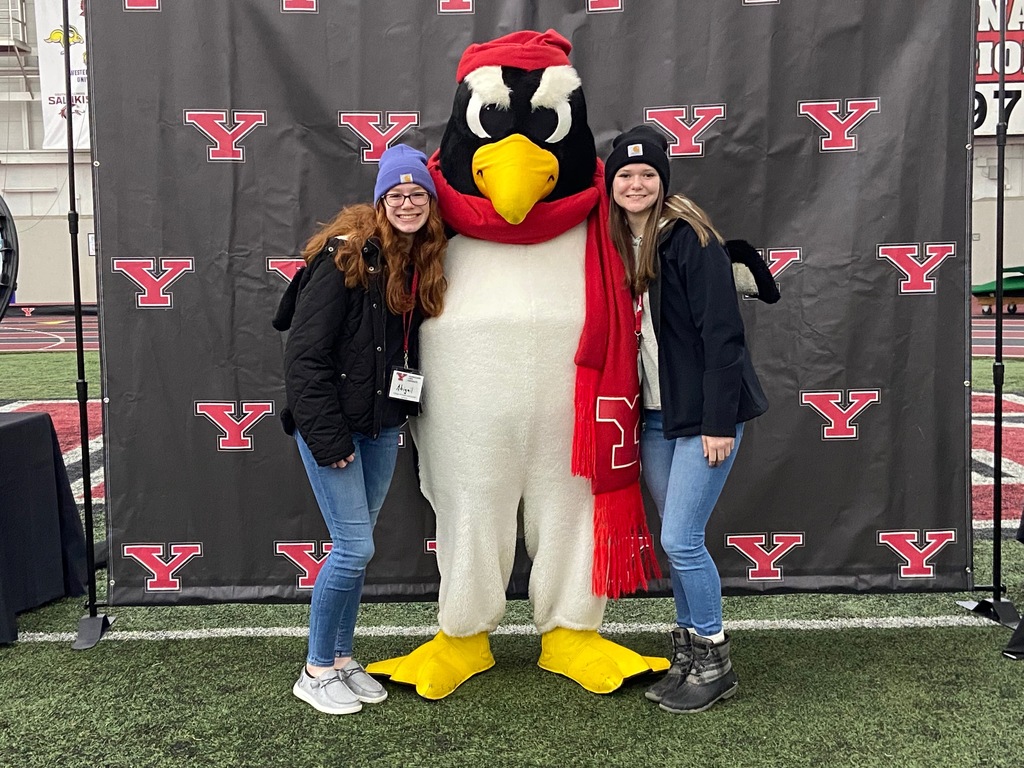 Last night the BOE recognized Mrs. Debbie Gibbs for contributions to Bloomfield High School. Mrs. Gibbs was recognized for going above and beyond in caring for the staff and students of BHS. Thank you for all you do Mrs. Gibbs!
National Honor Society members assisted at Thursday's Mespo Feast. They helped set up, serve meals, and clean up. They also enjoyed getting to meet the Mespo students and enjoy the Feast like they did when they were students there!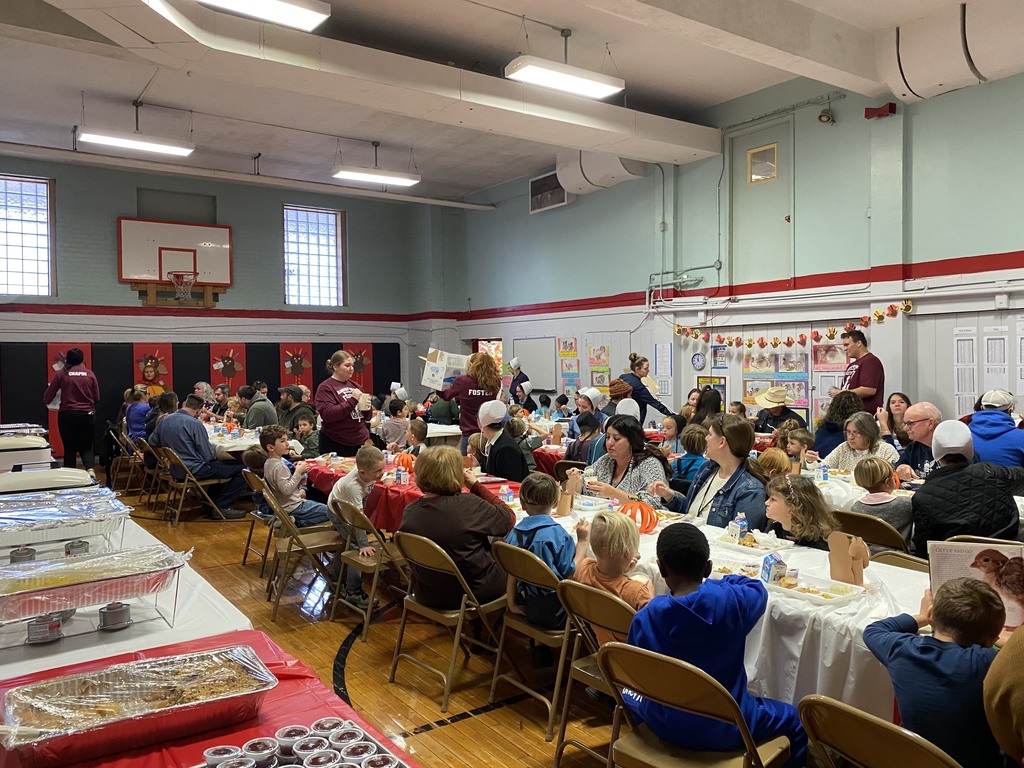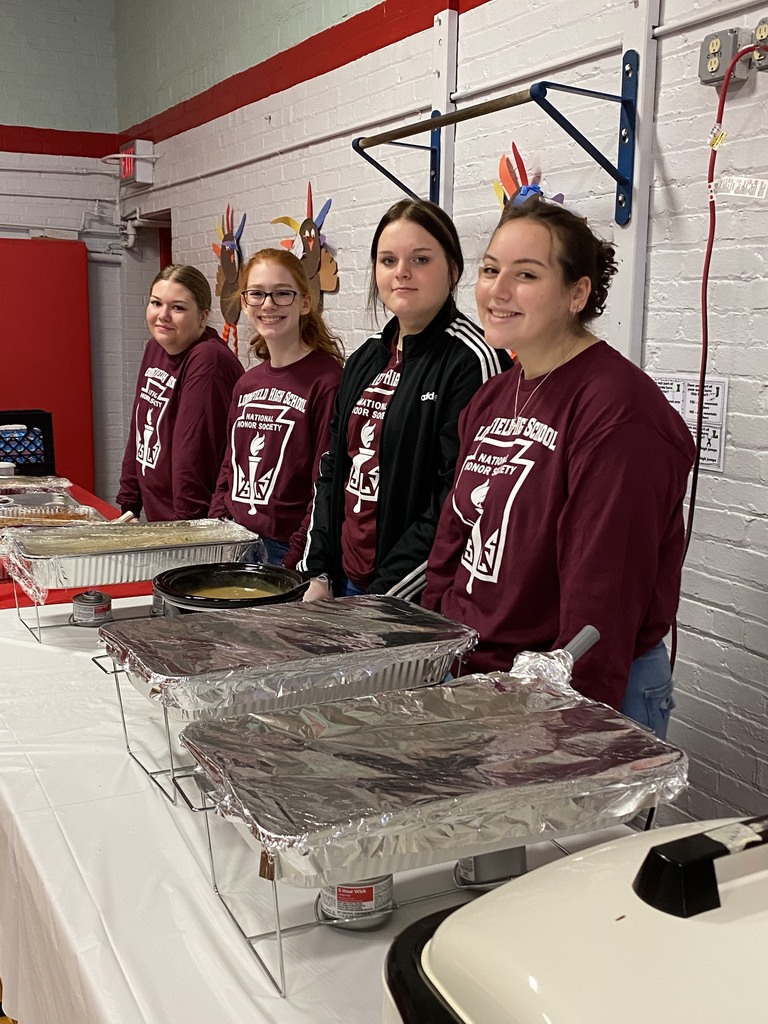 Junior High Students visited TCTC today and were able to look at some of the opportunities offered.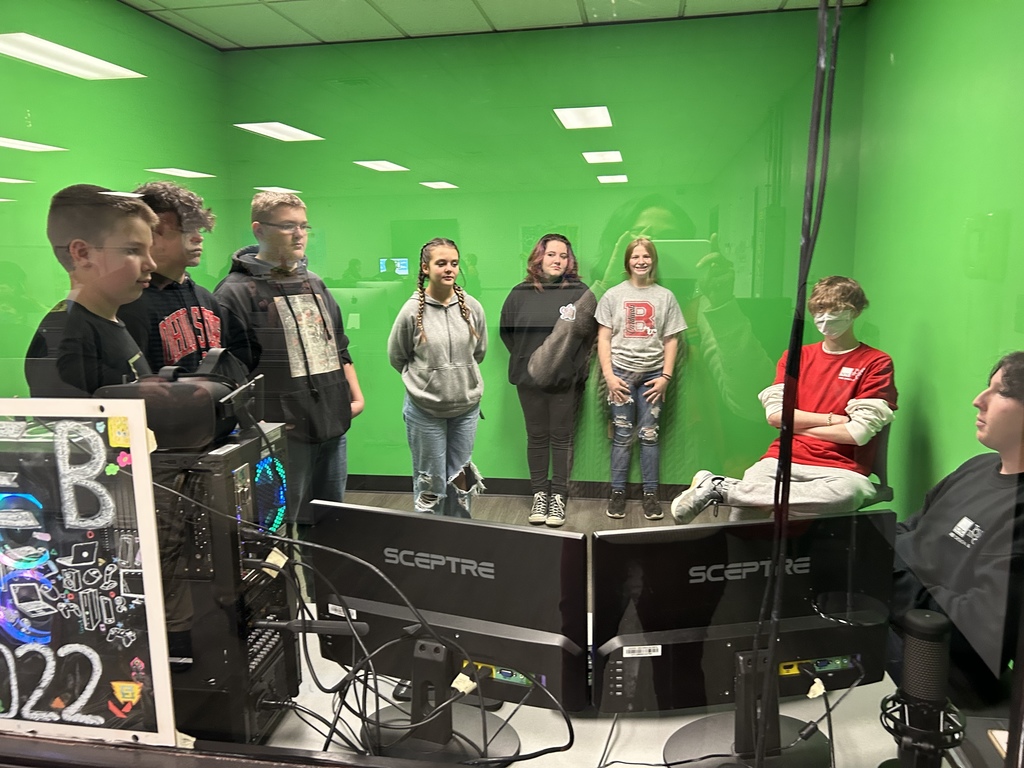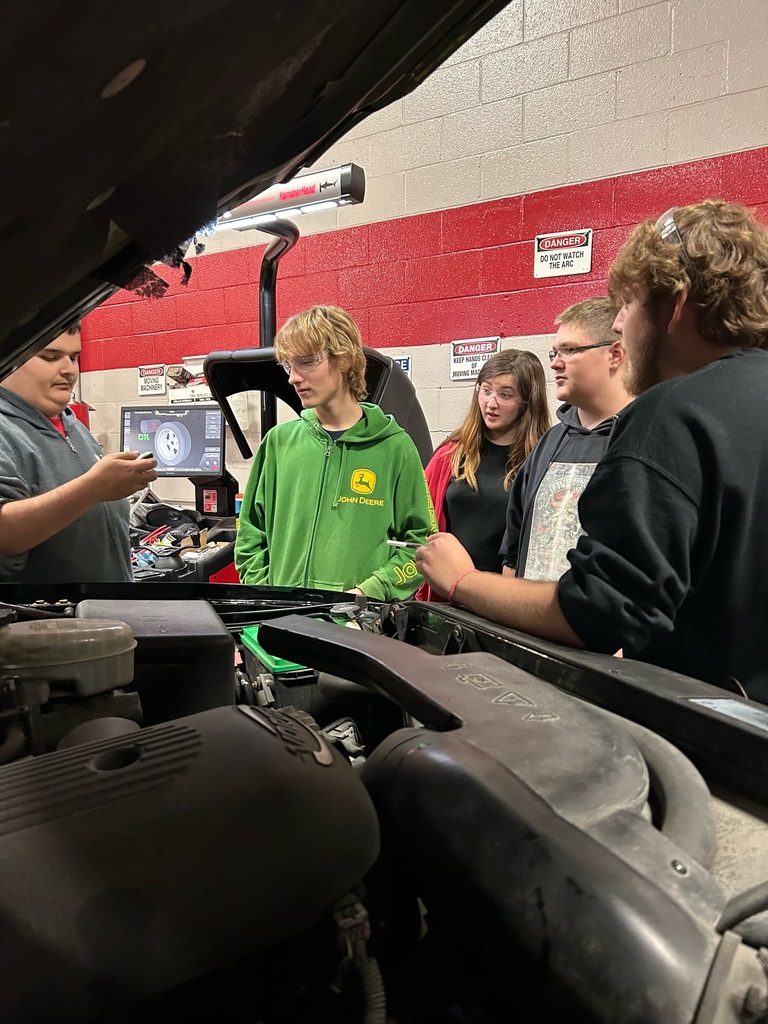 Annual Jr. High Quarter Auction is Friday December 2 Doors open at 5:30 PM $5 for first paddle $1 for each additional paddle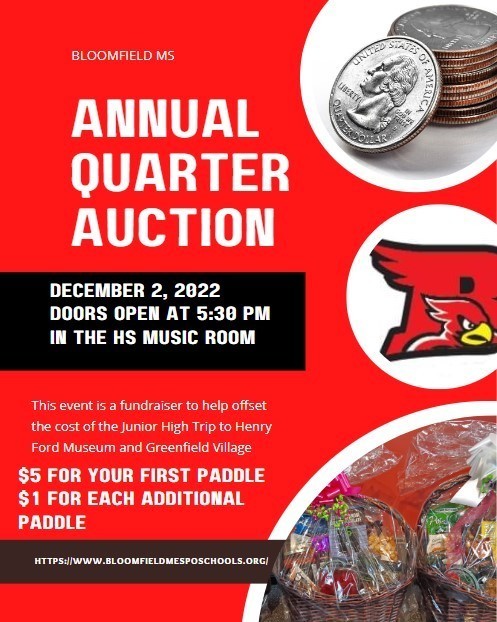 Mrs. Z's Spanish II Class read an article about the upcoming World Cup and had a contest to see who could answer in Spanish questions read to them about the article.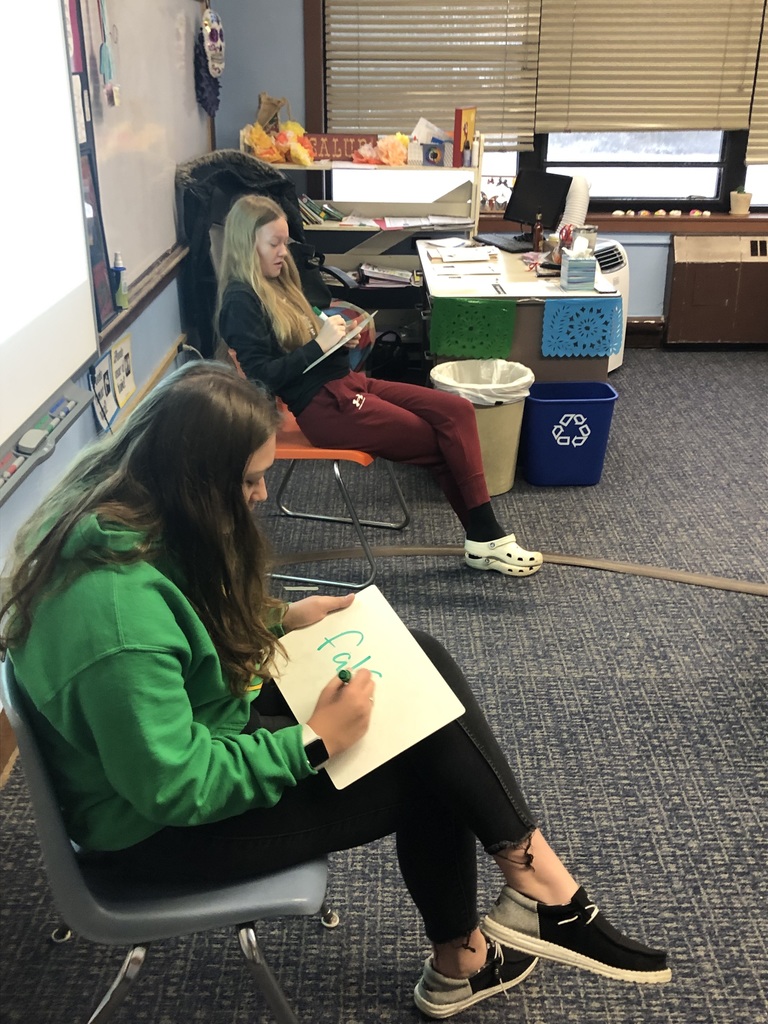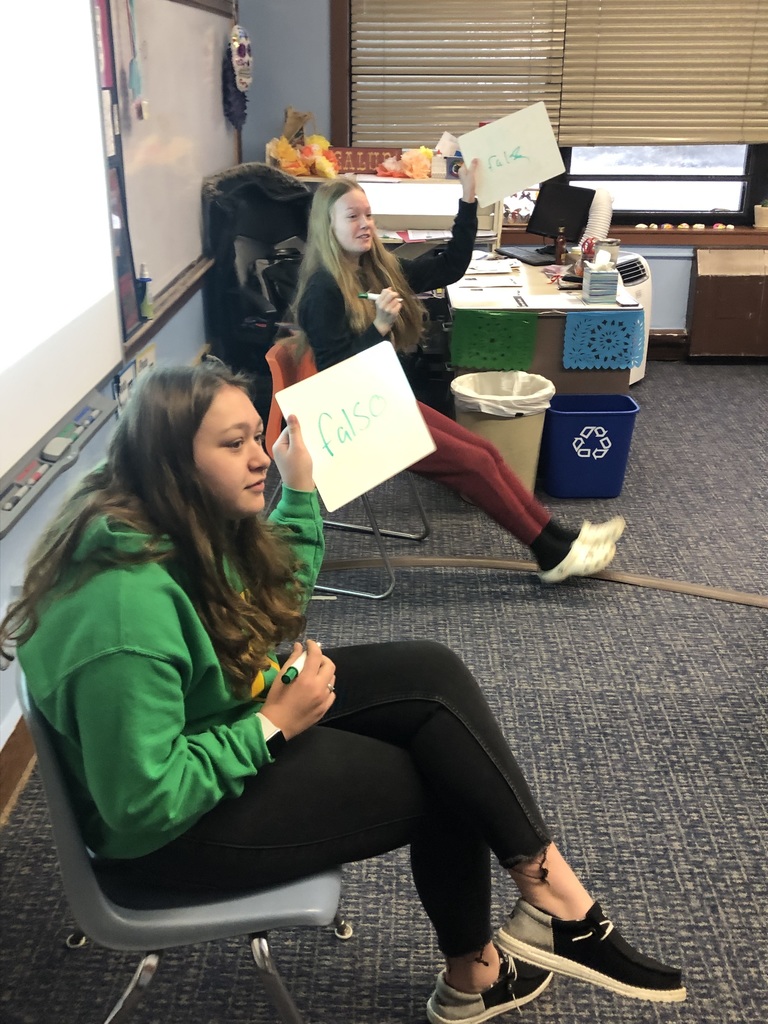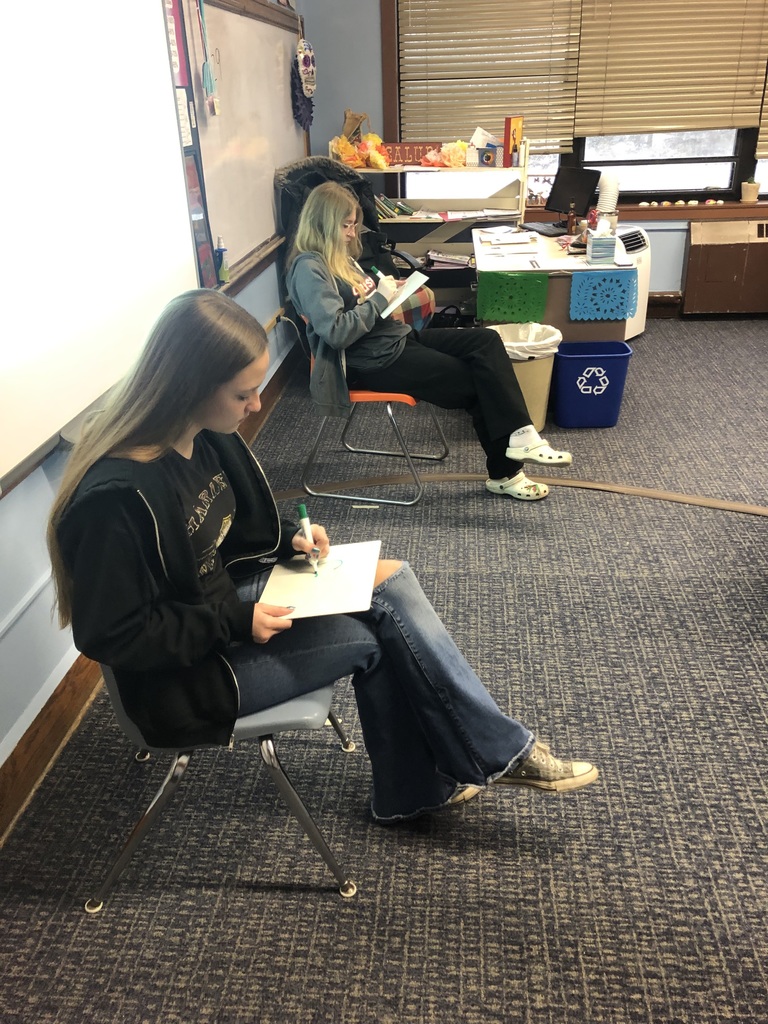 Science club made ice cream after school yesterday to explore heat transfer in an everyday application of Thermodynamics.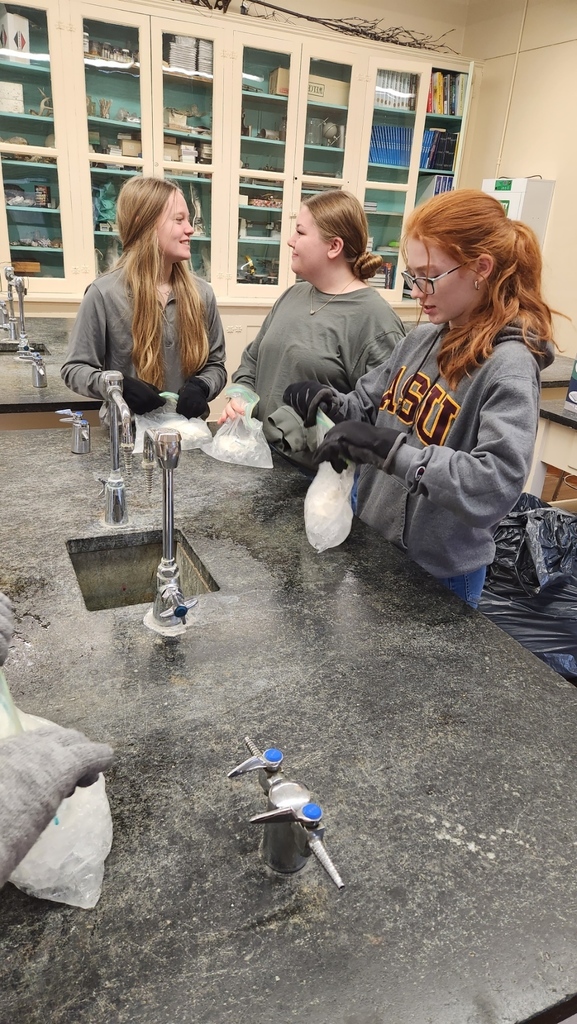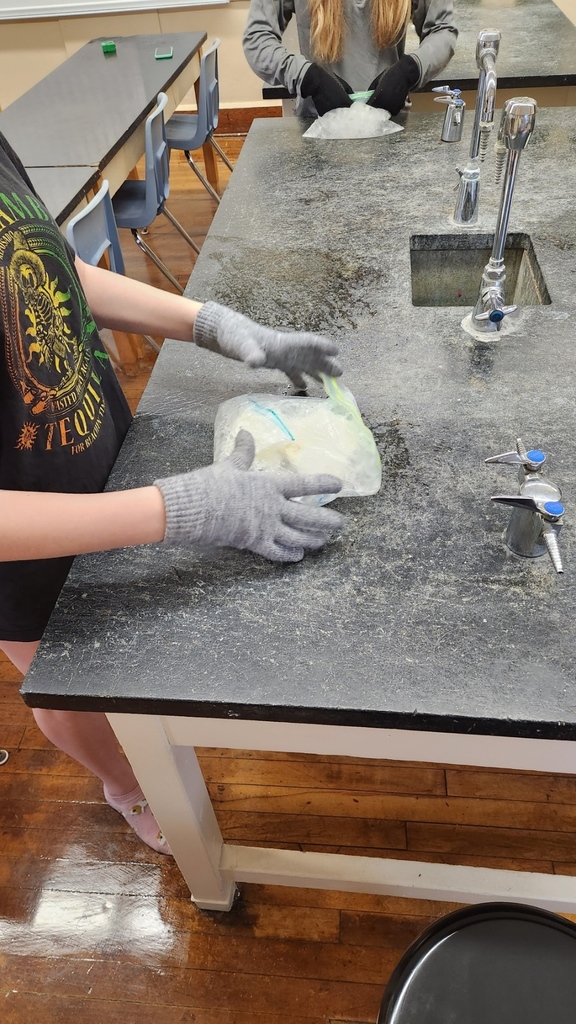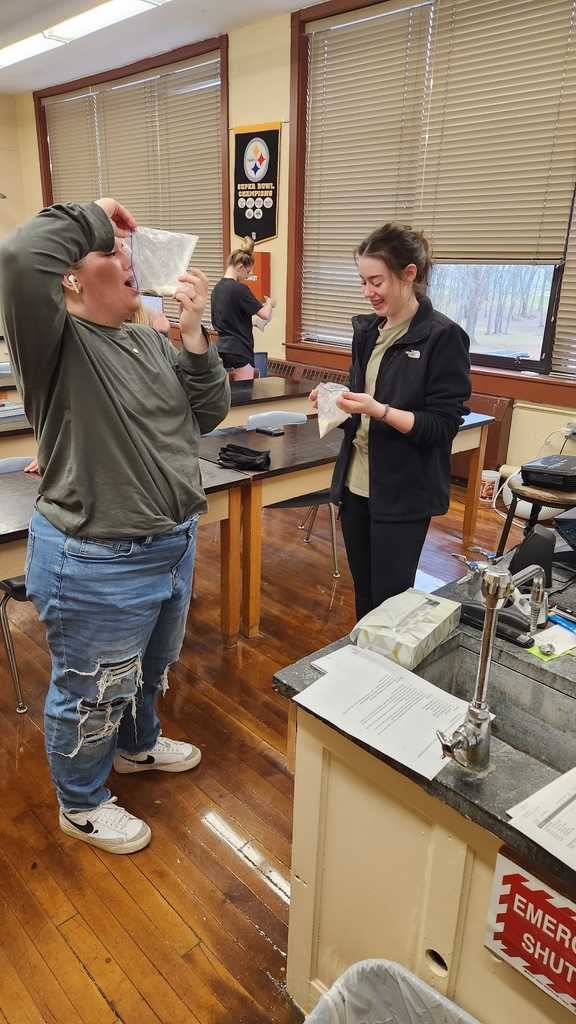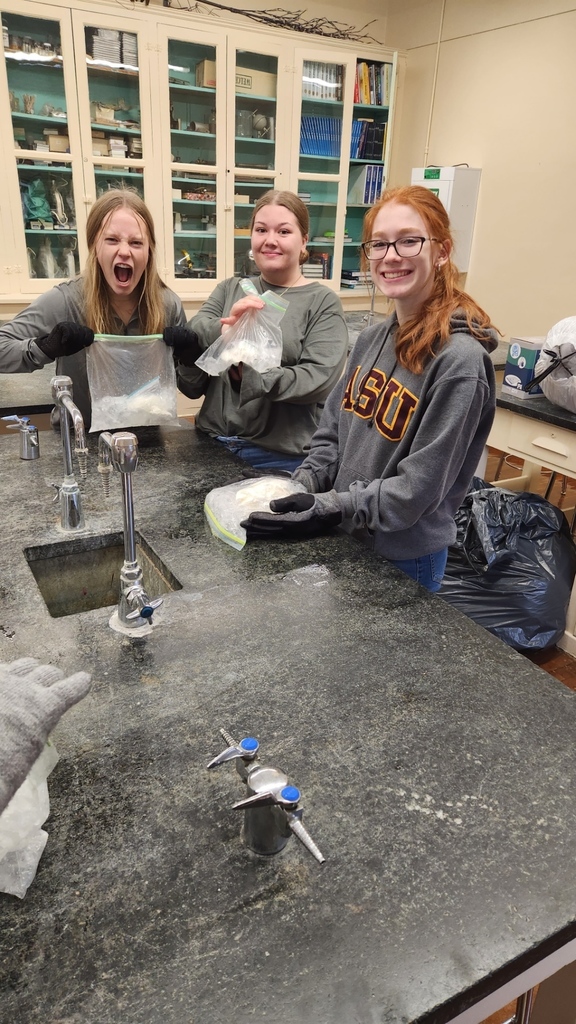 Congratulations to the Bloomfield HS Valorant ESport team on placing 1st place in the state open division!!!
Mrs. McCuen and the art club have been working very hard on the snow plow-even in the rain!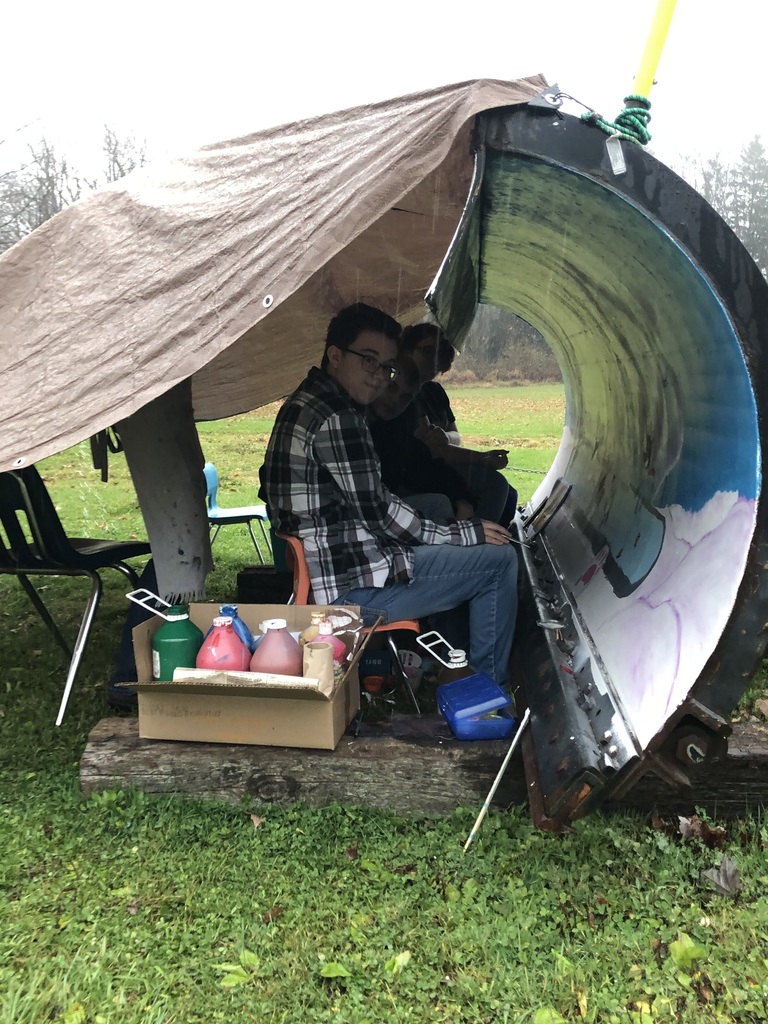 Members of the BHS Junior High and High School ESports Teams in Columbus at the Ohio School Boards Association (OSBA) Capital Conference. The teams are participating the Student Achievement Fair. The Student Achievement Fair highlights outstanding student performance groups, a digital student art show and fresh, innovative initiatives from school districts across the state. Go Cards!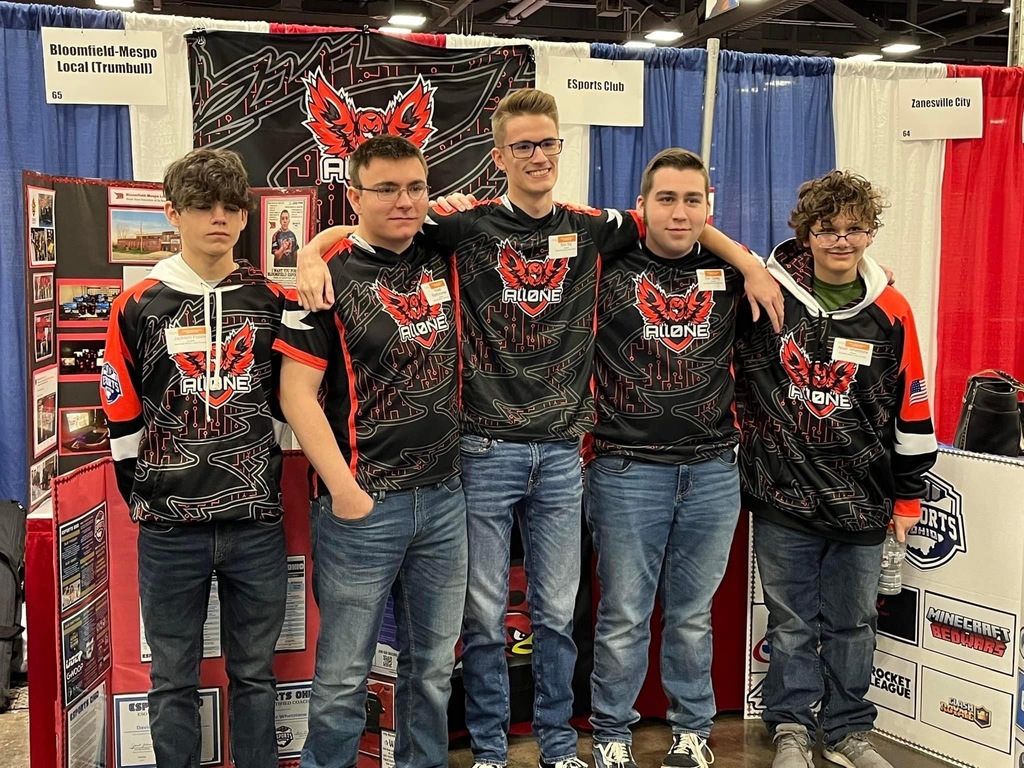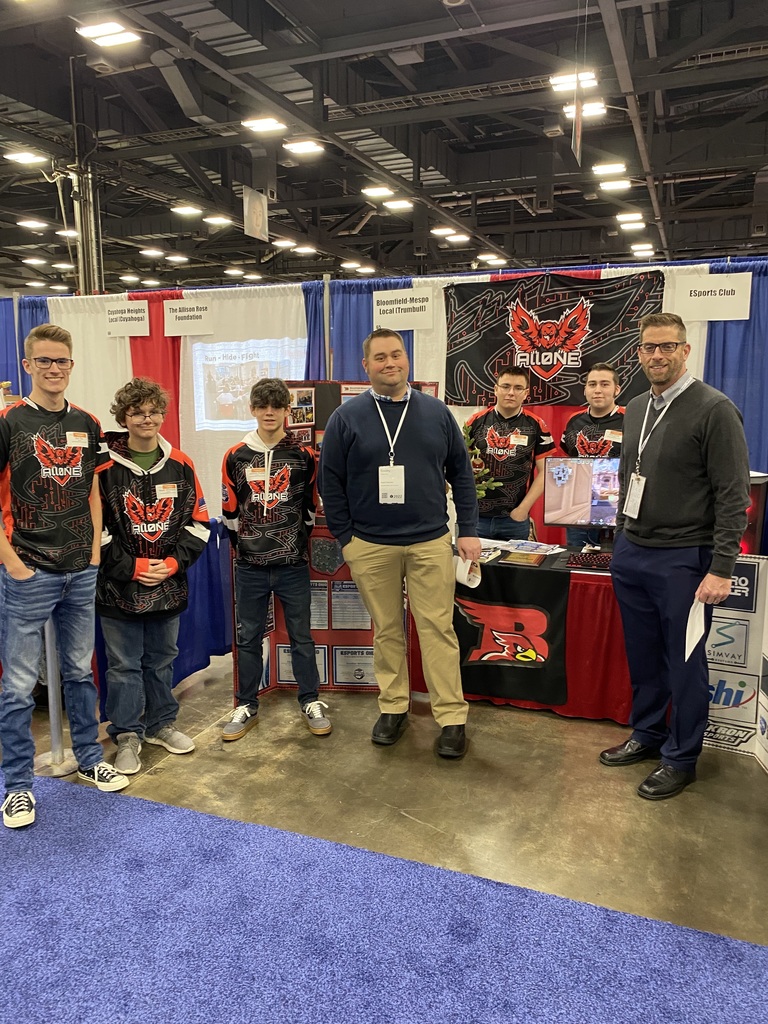 Each year the students in the middle and high school honor those that paid the ultimate price for their service. The Price of Freedom flag contains 1,000 stickers, each one representing 670 soldiers Killed in Action. Since 1775, approximately 670,000 soldiers have been killed in action in ~14 conflicts.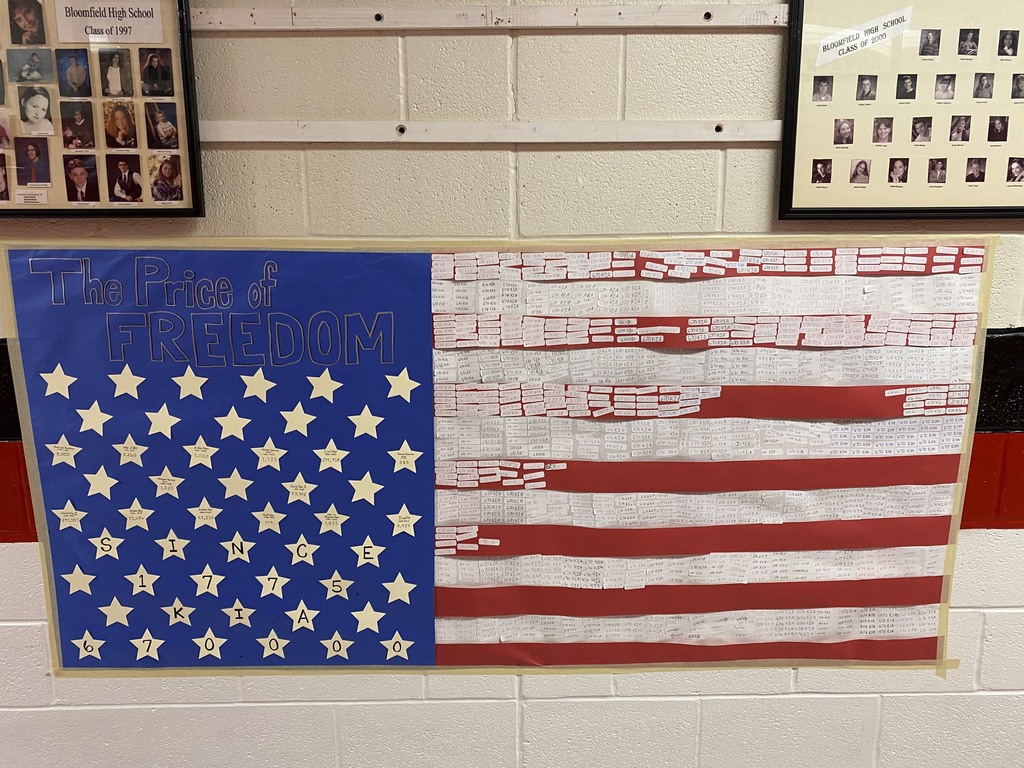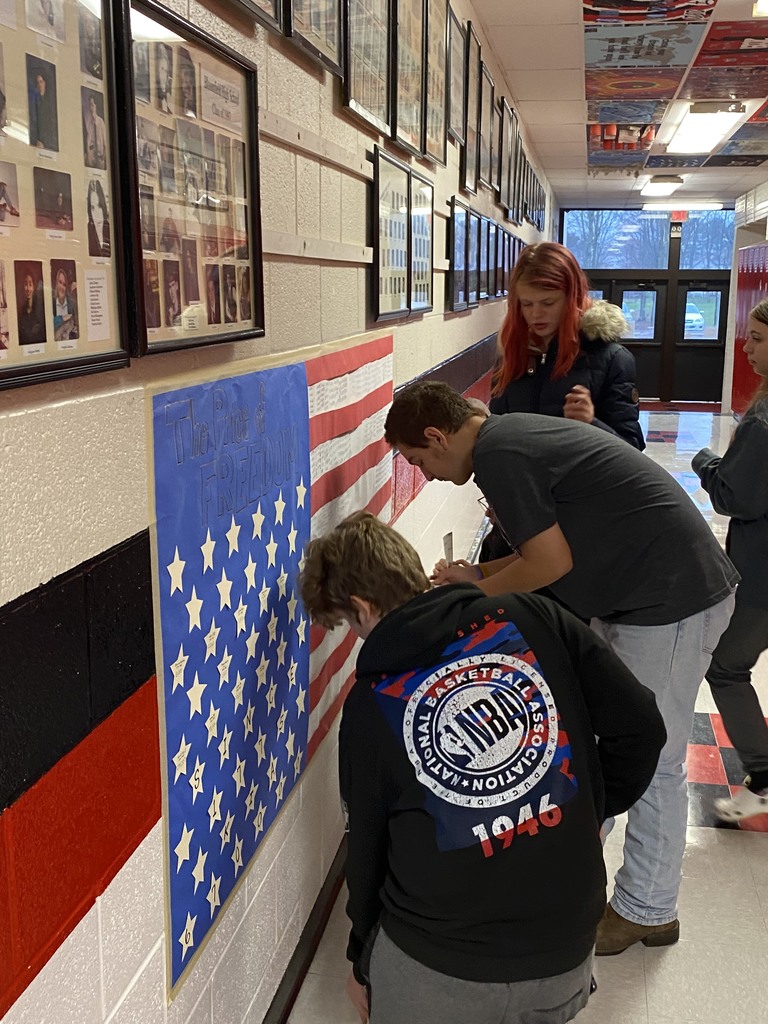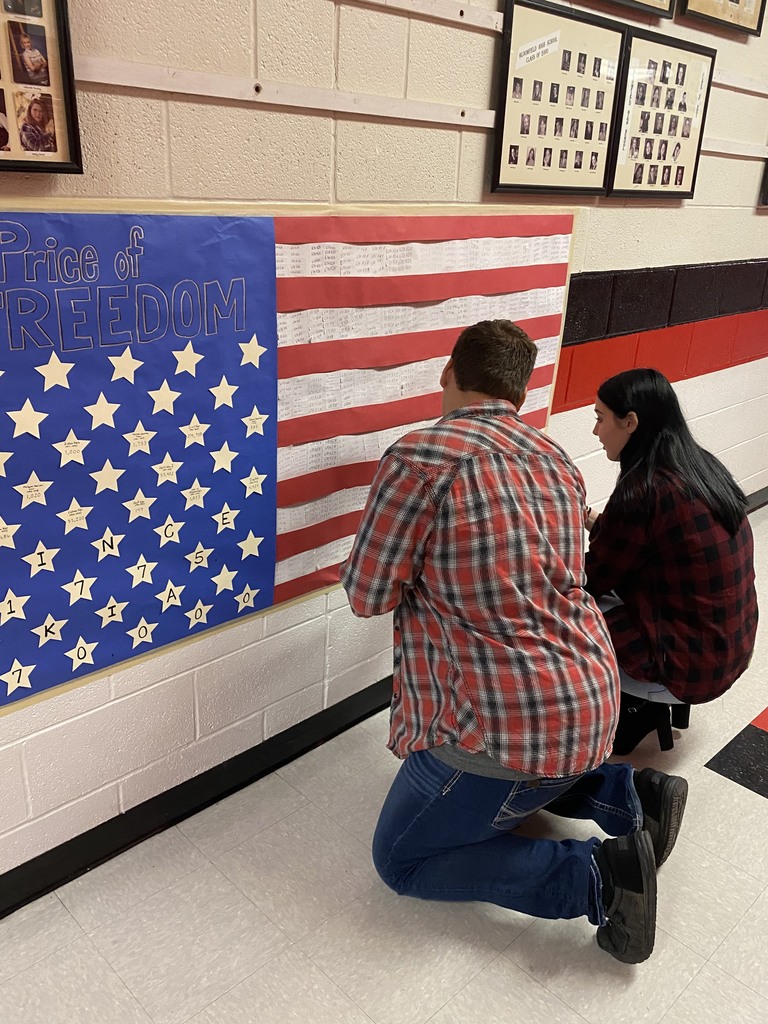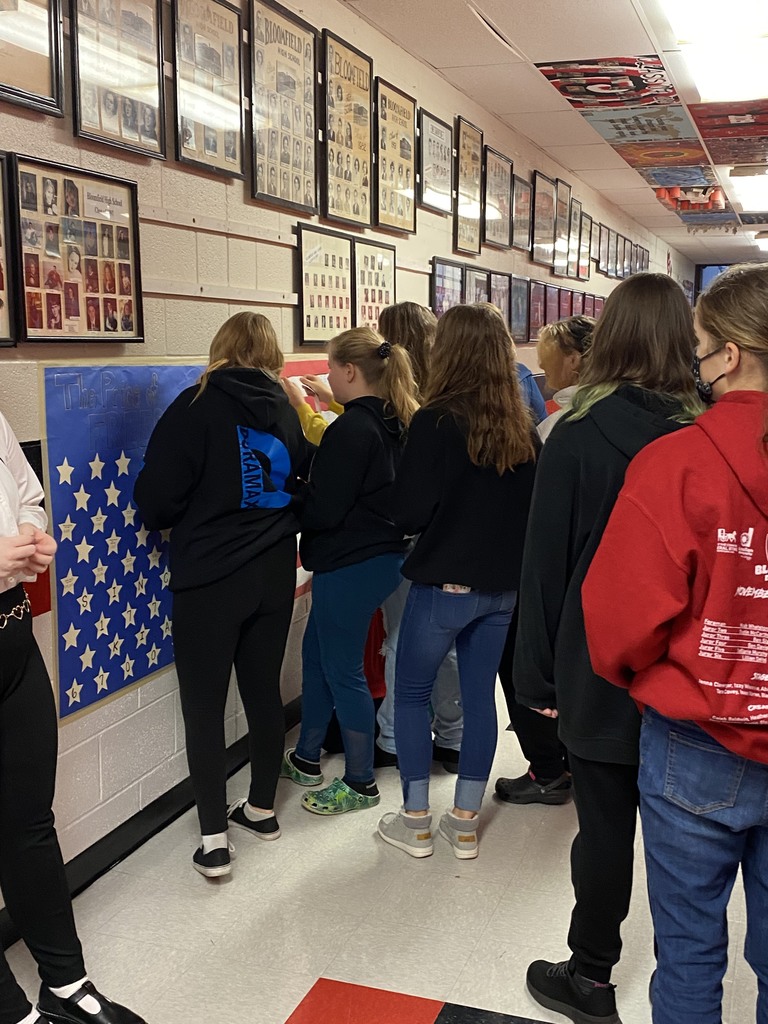 Mr. McAllister's Fourth Grade learned about the Wellington Avalanche of 1910 and sat in on a live Q&A with "I Survived" author Lauren Tarshis.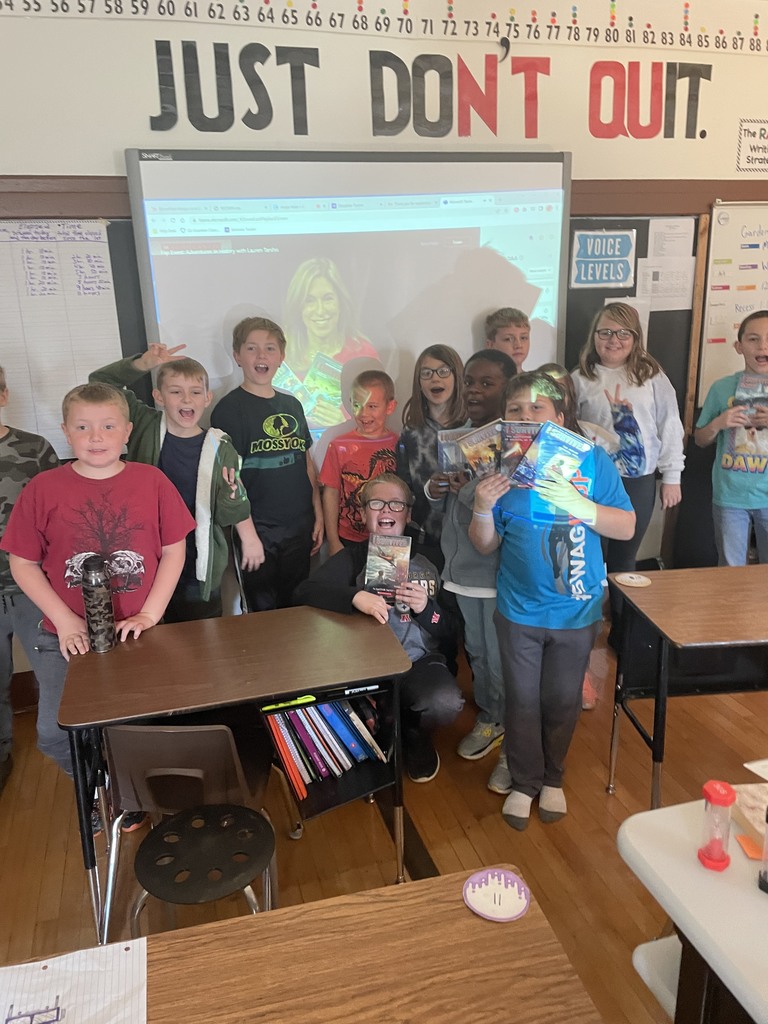 Fourth Grade students learned the symbolism of the "buddy poppy." They also wrote a letter thanking a Veteran for their service.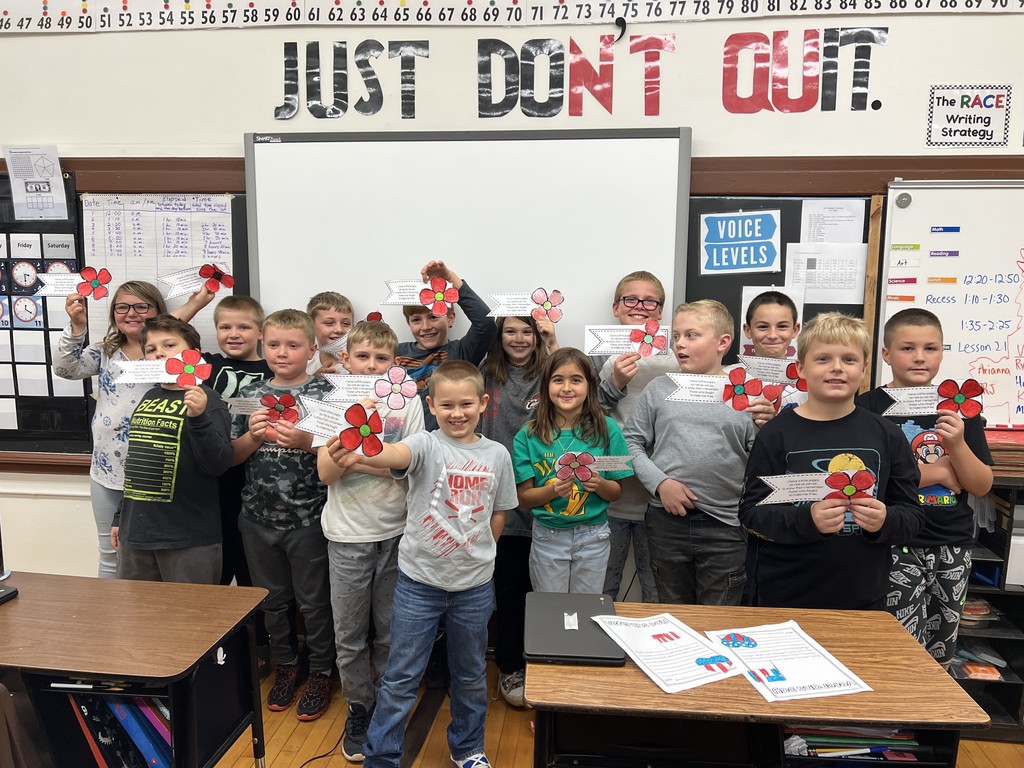 First grade thanks the Veterans for their service!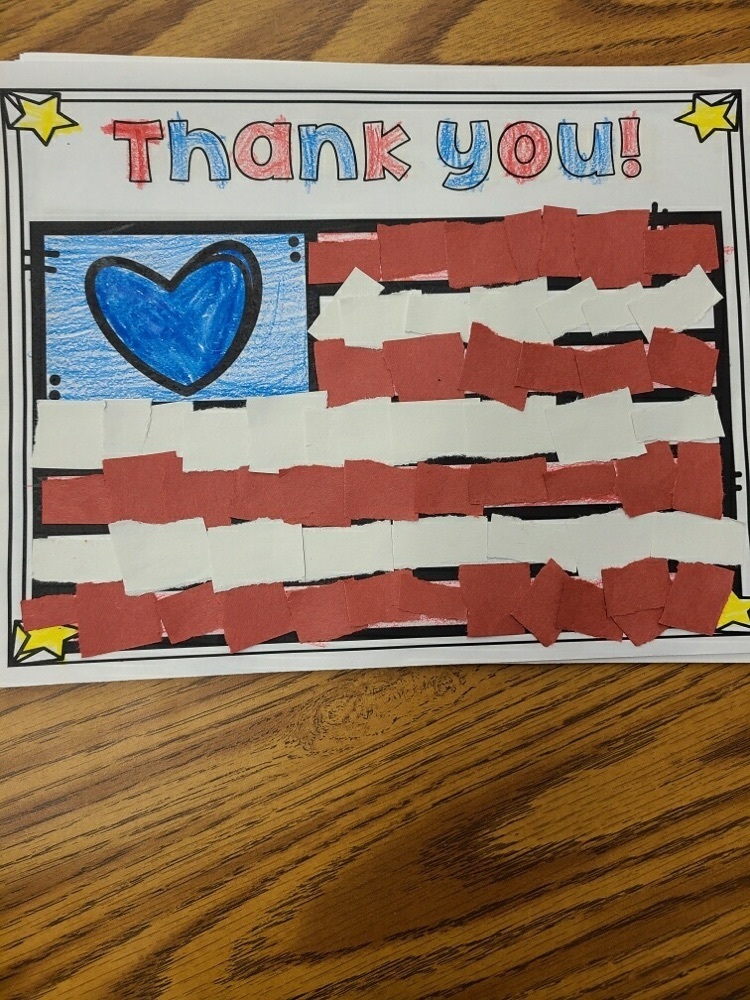 Bloomfield Cardinal Pride Shirts are available to the public until Friday 11/18/22. Orders can be placed and paid for at the Bloomfield High School Office from 8:00am-2:30pm. Cash, or checks made payable to Bloomfield High School. You can print off and fill out this order form to bring with you. Forms will also be available in the office. Any questions contact BHS at 440-685-4711.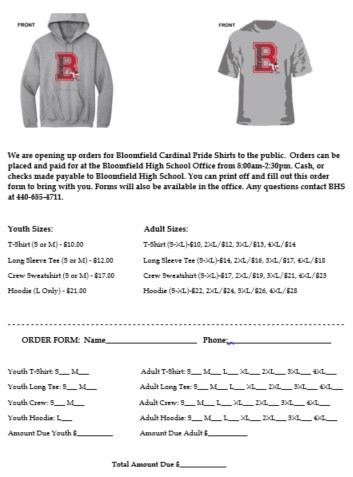 The National Honor Society's Annual Fall Donation Drive in conjunction with the Alumni and Student vs Staff Volleyball Games wrapped up this week with the delivery of household donations and $400 in gift cards to the Beatitude House! Thank you to all the students, staff, and community members that donated to make this a successful event!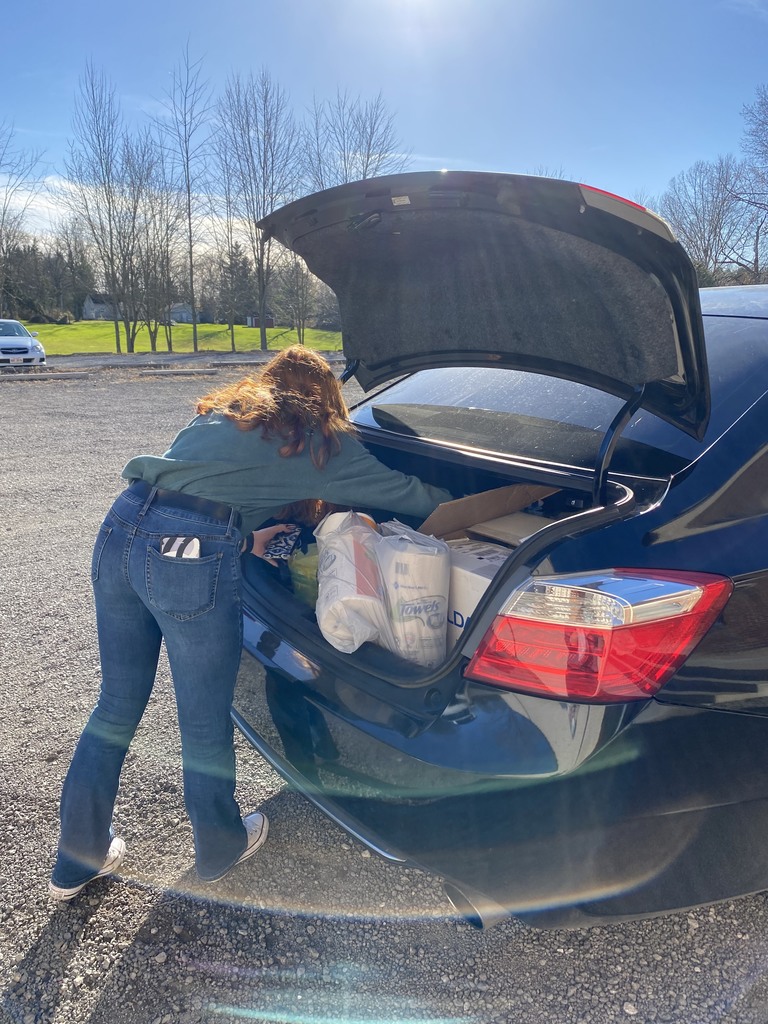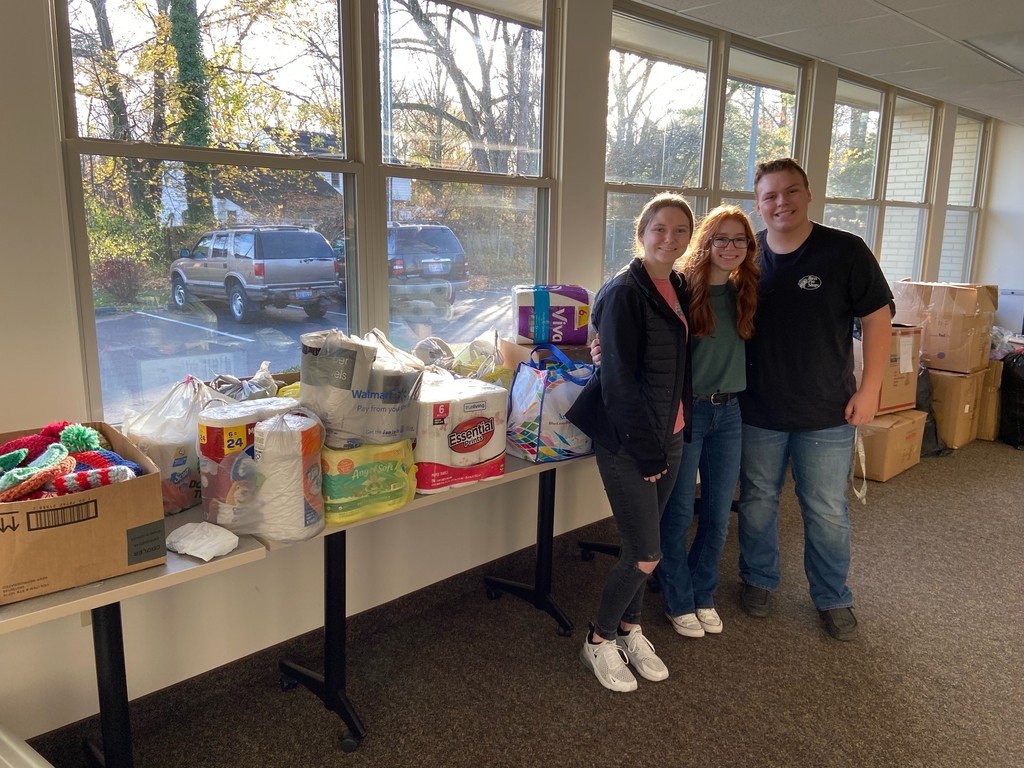 Join us tonight at Bloomfield High School for the annual Jr. Class Fish& Shrimp Dinner. Small Fish Dinner: $7.50 Large Fish Dinner: $8.25 Shrimp Dinner: $8.50 Carry out is available. Stay for the Alumni vs Alumni volleyball game at 5:30 and the Student vs Staff Volleyball game at 7:00 Admission is $5.00 or The Donation of a household items. (Trash bags, toilet paper, tissues, shampoo & conditioner, body wash, deodorant, hand soap, feminine products, all purpose cleaner, paper towels, etc.) Items will be donated by NHS to the Beatitude House.